Mary Beth Kingston, PhD, RN, NEA-BC, FAAN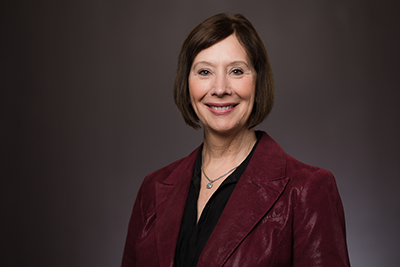 Chief Nursing Officer
Advocate Aurora Health
Mary Beth Kingston is chief nursing officer at Advocate Aurora Health in Milwaukee, the 10th largest not-for-profit, integrated health system in the United States and a leading employer in the Midwest with more than 70,000 employees, including more than 22,000 nurses. A national leader in clinical innovation, health outcomes, consumer experience, and value-based care, the system serves nearly 3 million patients annually in Illinois and Wisconsin across more than 500 sites of care. In her position, Kingston co-leads the strategy for integrated services, and provides strategic direction for nursing and clinical education.
Prior to joining Aurora, Kingston was vice president and chief nurse executive at Einstein Healthcare Network in Philadelphia. She is a published author and presents nationally on the nurse leader's role in care coordination, quality and safety and interprofessional practice.
Kingston is immediate past president of the American Organization for Nursing Leadership (AONL) and serves on the boards of the Milwaukee Urban League and Mount Mary University. She previously served on the board of directors for AONL, the Pennsylvania Organizations of Nurse Leaders and the LaSalle University School of Health Professions Advisory Board.
She earned a bachelor's degree in nursing at West Chester University in Pennsylvania and a master's degree in nursing from the University of Pennsylvania. She is currently pursuing a doctorate in health policy at the University of the Sciences in Philadelphia. Kingston is a Robert Wood Johnson Executive Nurse Fellow and a recipient of the Pennsylvania Nightingale Award for Excellence in Nursing Administration. She is a fellow in the American Academy of Nursing and is board certified as an advanced nurse executive with the American Nurses Credentialing Center.