Hear from Industry Experts
Sunrise Sessions are educational presentations led by industry partners who are eager to share their latest innovations and knowledge to meet your professional education needs. All Sunrise Sessions take place on Friday, Mar. 20 at 7:00 a.m.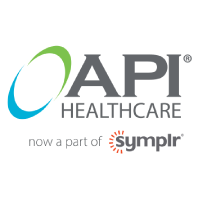 Advocate Aurora Achieves Balanced Outcomes with Patient-Centered Staffing
Learn how a merger of two successful organizations is enhancing the opportunities to achieve better outcomes through patient-centered staffing. Presenters will share how they used big data analysis to create an acute care staffing model that supports a more flexible workforce and provides structure for moving nurses within and across hospitals. Presented by API Healthcare.
Speakers
Mary Beth Kingston, Chief Nursing Officer Advocate Aurora, Immediate Past President, AONL; Margaret Gavigan, System Vice President and Regional Chief Nursing Officer, Advocate Aurora
---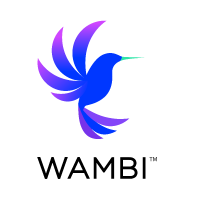 Building a Culture of Gratitude to Drive Human Experience
Burnout affects nearly half of our clinicians. How can nurse leaders create an environment that reduces its impact? This presentation will explore how building a culture of gratitude through recognition—harvested from patients and families—can drive positive human experiences for both clinicians and patients. Presented by Wambi.
Speaker
Dr. Bonnie Clipper, Chief Clinical Officer, Wambi
---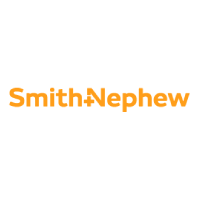 Leveraging Novel Technology to Decrease Hospital-Acquired Pressure Injuries
AHRQ reports that all hospital-acquired conditions are decreasing, except for hospital-acquired pressure injuries, which are still increasing and cost the US healthcare system over $11B. Come learn how using an innovative technology can help your facility reduce the cost and risks associated with pressure injuries. Presented by Smith & Nephew.
Speakers
Leslie Rosini, Director of Neurosciences Ancillary Operations, Hoag Hospital; Maureen Rogers, Chief Clinical Officer, Acute Care Specialty Hospital of New Jersey; Barrett Larson, Vice President of Clinical Affairs, Co-inventor and Founder of Leaf Healthcare, Smith+Nephew
---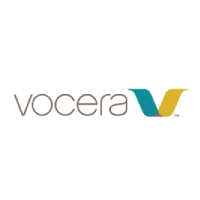 Strategies to Reduce Cognitive Overload, Improve Patient Safety
Medical errors are the third leading cause of death in the U.S., with more than 250,000 occurring each year. To improve patient safety, it is critical to understand root causes of errors. Learn five strategies to help mitigate cognitive overload and improve the safety and well-being of both patients and nurses. Presented by Vocera Communications.
Speaker
Rhonda Collins, Chief Nursing Officer, Vocera Communications, Inc.
---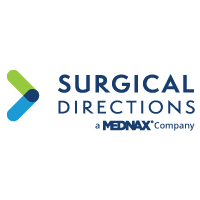 The Backbone of the Operating Room is Breaking!
Central Sterile can make or break the operating room. Join this session and learn about tools and best practices used to optimize Central Sterile performance, keep it in sync with the operating room, and ensure patient and staff safety. Presented by Surgical Directions.
Speakers
Lee Hedman, Executive Vice President, Surgical Directions; Anne Cole, Associate Vice President, Perioperative Nursing, Surgical Directions
---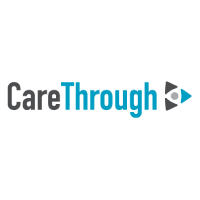 Transformative Support for Nurses: Adapting the Scribe Model
With increased cases of depression and alarming rates of turnover, the state of nursing today looks bleak. Now, there is hope. Just as medical scribes augment provider workflows with critical ancillary support, Nurse Care Team Assistants answer call bells, update EMRs, and infuse joy back to the profession for improved care outcomes. Presented by Care Through.
Speaker
Marie Giordano-Mulligan, Chief Nursing Officer, Mather Hospital
---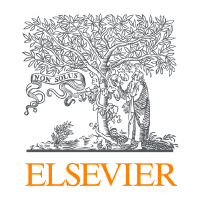 Leveraging Technology to Strengthen Your New Nurses' Resilience
Are you taking the right approach to overcoming nurse burnout and shortages? Discover how Elsevier Transition to Practice can help you combat new nurse turnover through an engaging, learner-centric education experience. Hear first-hand how our groundbreaking platform empowers newly licensed nurses to thrive as they transition into professional practice. Presented by Elsevier.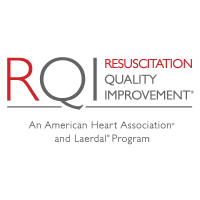 Transforming the Standard of Care for Treatment of In-Hospital Cardiac Arrest Through RQI
The American Heart Association's Resuscitation Quality Improvement (RQI) program offers low-dose, high-frequency CPR training aimed at improving CPR performance to a level that is associated with improved patient survival outcomes. Explore how an organization tripled their alive-at-discharge rates in the first two years of implementing RQI. Presented by RQI Partners.
Opinions, materials and statements are not endorsed by and do not necessarily represent the views of AONL or its members. Sunrise Sessions are not eligible for contact hours.