Leading Professional Governance
Event Format
Virtual Event
Date
Tue, Nov 16, 2021, 12:00 PM – Wed, Nov 17, 2021, 04:00 PM
Type
Online Nursing Education
Event Host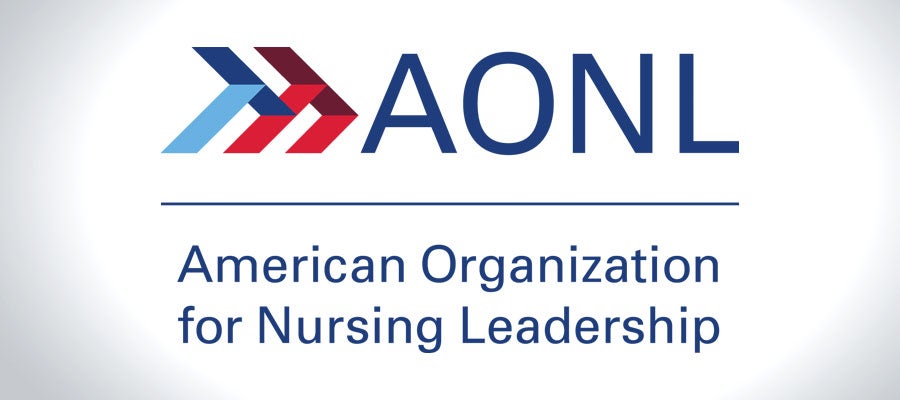 Contact Information
Shanna Sweeney
Description
Strong leadership is essential for successful professional governance. Leading Professional Governance provides nurses who are new to professional governance leadership roles with the knowledge and skills they need to be effective. This virtual program provides a unique experience for nurses at all levels to enhance leadership skills specific to their role as council chairs, committee members, managers and executives.
Content will include
Impact of professional governance on nursing practice and patient outcomes
Professional governance structures that help build an empowered culture where nurses have professional accountability and responsibility for their practice
Decision making skills in professional practice environments
Engagement strategies for professional accountability
Roles of nurses at all levels in professional governance
Schedule
A two-day program. All sessions are from 12:00-4:00 p.m. CT.
Nov. 16
Nov. 17
---
AONL Member Price: $375.00 | Nonmember of AONL Price: $475.00
Group Registration Member*: $325.00 | Group Registration Nonmember*: $425.00
Contact Shanna Sweeney for group registration. For groups of 10+ people.*
---
Instructors
Judith Hahn PhD, RN is the Director of Nursing Professional Practice at Yale New Haven Hospital in New Haven Connecticut where she oversees nursing practice, policy, education, nursing research clinical informatics, and professional governance. She is board certified as a Nurse Executive-Advanced and a Health Care Quality Professional. Judith is an appraiser for the American Nurse Credentialing Center (ANCC) Magnet® Program for nursing excellence and holds a passion for nursing professional governance. Judith has volunteered internationally with the Vietnam Nurse Improvement Project supporting nurses in Vietnam in utilizing evidence to improve outcomes. Her scholarly work includes study of the Dedicated Education Unit model for nurses and the phenomenon of Joy and Meaning in work specifically related to nursing practice.
Dr. Beverly Hancock is the Senior Director for Leadership Development for AONL. She is responsible for developing educational resources and programs for AONL for nurse leaders. In this role, she also oversees the AONL Annual Conference. Prior to AONL she worked at Rush University Medical Center in Chicago, IL where she held a variety of clinical and administrative roles and was involved in shared governance for more than 25 years, beginning as a direct care nurse on the unit council. She was also the Magnet Program Director for Rush's initial three Magnet designations. She has presented widely and published on the topics of environments of excellence, leadership development and Magnet Recognition. She has her certification in Nursing Professional Development through the American Nurses Credentialing Center.
Rachel Start is the Director of Ambulatory Nursing, Nursing Practice and Magnet Performance at Rush Oak Park Hospital. Rachel was co-chair of the American Academy of Ambulatory Care Nursing (AAACN) Nurse Sensitive Indicator Taskforce and the lead editor on the Ambulatory Care Nurse-Sensitive Indicator Industry Report: Meaningful Measurement of Nursing in the Ambulatory Patient Care Environment (May, 2016). She has represented AAACN as an advocate for advancing nursing practice in ambulatory at the ANCC Magnet Commission, the National Alliance for Quality Care, AONL, Vizient, Press Ganey, AACN and other organizations. She is currently on the AONL Care Continuum Committee, AAACN Leadership Group and AACN Nursing Essentials Taskforce as a practice partner. She has published and presented extensively on the imperative for meaningful measurement and nursing practice advancement as related to the shifting healthcare landscape at numerous national venues. She has consulted with numerous organizations related to nursing practice, structural empowerment, Magnet principles and innovative emergent roles. She founded the Illinois Ambulatory Nurse Practice Consortium, a local networking group of AAACN, which serves as the ambulatory nursing voice in Illinois on such important state legislative topics as the nurse practice act. Rachel is also currently working on her PhD at Loyola University, researching the role of the ambulatory nurse.
CANCELLATION
A refund minus 20% will be granted to written requests received 14 days or more prior to the start date of the program. Cancellations must be submitted in writing via email to Shanna Sweeney at ssweeney@aha.org. We regret will not be able to grant refunds after this date. Registrants unable to attend may send an alternate. If the alternate is not a member of AONL and the original registrant is a member, the nonmember differential must be paid.
CONTINUING EDUCATION CONTACT HOURS
The Dynamic Leadership for Professional Governance is approved for 7 continuing education contact hours.
ACCREDITATION STATEMENT
The American Organization for Nursing Leadership (AONL) is accredited with distinction as a provider of continuing nursing education by the American Nurses Credentialing Center's Commission on Accreditation.
AONL is approved by the California Board of Registered Nursing, Provider Number 15740.
SPECIAL ASSISTANCE
AONL complies with the Americans with Disabilities Act and strives to ensure that no individual with a disability is deprived of the opportunity to participate in this program solely by reason of that disability. Through its agents, AONL will provide reasonable accommodations for a candidate with a disability who requests accommodations.