Executive Fellowship in Innovation Health Leadership
Offered by the Arizona State University Edson College of Nursing and Health Innovation, the Executive Fellowship in Innovation Health Leadership teaches health leaders how to create a lasting culture of innovation within their organizations.
The goal is not to simply create new innovators—instead, participants will learn how to be the spark of change, facilitating and supporting innovation on a greater scale. This will be done by focusing on the behaviors of innovation leadership: boundary spanning, risk taking, visioning, leveraging opportunity, adapting, facilitating, and coordinating information flow.
Participants will learn these innovation leadership skills in three main ways: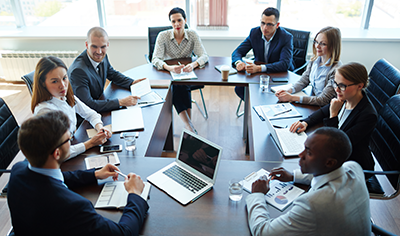 Learn
Four online courses presented by world-class faculty members, made up of content from ASU's Edson College of Nursing and Health Innovation and the Thunderbird School of Global Management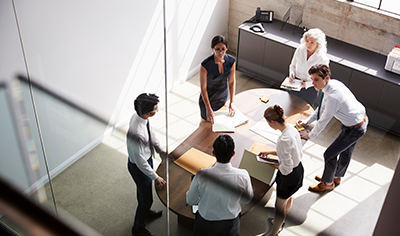 See
The topics discussed will be demonstrated through four in-person immersions around the country. Participants will see examples of innovation in action, and see firsthand how innovation leadership behaviors are applied in the real world.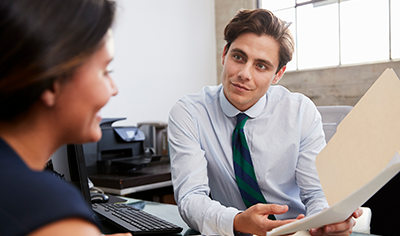 Do
Finally, each participant will work with their faculty mentor to identify, develop, and complete an original innovation project within their own organization. Mentors will guide participants as they apply the skills they have learned and seen demonstrated through workshops and immersions.
By the end of the program, participants will learn about innovation, they will see innovative leadership in action and they will practice innovative leadership within their own organizations.
Participants come from health-related fields, but the innovative leadership practices they learn come from a variety of organizations and fields around the country. Participants will see how these same practices are applied in different types of settings to accomplish a variety of goals.
The cohort itself is made up of health leaders from a diverse collection of disciplines, organizations and backgrounds. Participants will share and learn from each other as well as from program faculty.
The 2019-2020 cohort will have four immersions around the country:
SESSION One | Boston October 15-17, 2019
Session Two | Phoenix February 4-6, 2020
Session Three | Washington, D.C. May 19-21, 2020
Session Four | San Francisco August 11-13, 2020
Continuing Education Credits
CNE credits are available for the four in-person immersions (10 contact hours each, 40 hours for the entire program)
Arizona State University Edson College of Nursing and Health Innovation is accredited as a provider of continuing nursing education by the American Nurses Credentialing Center's Commission on Accreditation
For information related to CNE, please contact ACE@asu.edu
Fellowship Instructors
Rick Hall, PhD, RD, FAND – Faculty Director
Kathy Malloch, PhD, MBA, RN, FAAN
Tim Porter-O'Grady, DM, EdD, ScD(h), APRN, FAAN, FACCWS
Dan Weberg, PhD, RN
Christi Zuber, PhD, MHA, BSN, RN