Webinars for Nurse Leaders
AONL offers online interactive seminars for members and non-members. Webinars are complimentary for AONL members and prices will vary for non-members.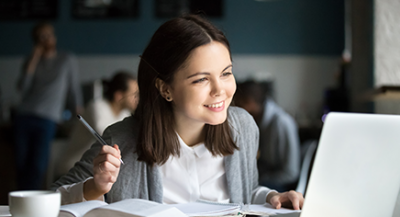 Customer Connections Webinar:Work/Life Balance Matters
12:00-12:30 p.m. CT, August 8
Representing two generations, millennial's entering and baby boomers exiting the nursing workforce, the presenters, who both have nationwide experiences to draw upon, offer perspectives on the role work/life balance strategies can play in recruiting and retaining nursing talent. You will learn real life examples of approaches to work/life balance that are gaining popularity with nurses today.
Become an AONL industry partner with a Customer Connections Webinar
Develop a Customer Connections Webinar with content that you provide as the sponsor. Your Customer Connections sponsorship earns you the same sponsorship benefits as the Unrestricted Educational Grant, plus the following:
Invite your own current and prospective clients to participate
Interactive Q&A with attendees during the live webinar
Thank you e-mail sent to AONL members includes a link to the sponsor's website
Download the AONL Media Kit for additional information on Customer Connections Webinars.
AONL does not support or endorse Customer Connections webinar products or services.
On-Demand Webinars
Learn about current AONL On-Demand webinars. On-demand webinars are complimentary to AONL members.
The American Organization for Nursing Leadership is accredited as a provider of continuing nursing education by the American Nurses Credentialing Center's Commission on Accreditation.
Questions? Contact Beverly Hancock.