Reducing Workplace Violence in Healthcare
An American Nurses Association study found that over a three-year period, 25 percent of surveyed registered nurses and nursing students reported being physically assaulted by a patient or a patient's family member. 93% of all assaults come from patients or customers. Healthcare systems need to protect their staff. UCHealth developed a course that educated frontline staff on de-escalation techniques. During the measurement period following the deployment of the course, they have seen a 34% decrease in workplace violence. Now you can equip your staff with tools to recognize, report and de-escalate potential or actual threats of workplace violence.
---
AONL members and non-members: Complimentary
---
Key Takeaways
How to meet 2022 The Joint Commission requirements through a workplace violence prevention course
How to potentially decrease worker's comp claims
How to potentially decrease use of physical restraints on aggressive patients
How to increase staff confidence in handling potential threatening situations
Presenters
JoAnn DelMonte, MSN, RN, NPD-BC, NEA-BC, VP, Professional Development and Practice, UCHealth
JoAnn graduated from Winona State with a masters in nursing and nursing education. She is a certified Advanced Nurse Executive. For the past 20 years she has worked as Professional Development professional at UCHealth. In 2018 she was promoted to VP, Professional Development and Practice.
Education Credits
Industry Insights webinars do not award education credits.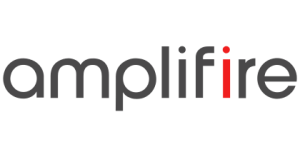 This AONL Industry Insights Webinar is presented by Amplifire.
Empirical data shows that caregivers in every healthcare organization possess knowledge gaps, doubts, and misconceptions. The Amplifire learning platform tackles these issues using discoveries from cognitive science and algorithms that adapt evidence-based content to the needs of each individual caregiver. Healthcare organizations embrace Amplifire as a change management tool that transforms training from a rote activity, where administrators can only hope for results, into a strategic activity that delivers measurably better outcomes.
*AONL Industry Insights Webinars are opportunities for companies to share their industry knowledge and/or solutions to industry challenges. AONL does not support or endorse Amplifire products or services. Contact hours are not available for AONL Industry Insights Webinars.