Nurse Executive Fellowship
The AONL Nurse Executive Fellowship is a highly interactive nine-month program designed for nurses who are new to the C- Suite in a senior executive role (CNO or comparable positions). Participants in the fellowship will develop critical executive competencies to lead in complex systems and to influence and inspire the nursing workforce and others.
This program uses expert faculty, thoughtful dialogue with peers, experiential simulation methodology and situational analysis to engage participants and equip them to address the challenges that nurse executives face.
Participants complete a validated personality assessment process used extensively in the corporate world and adapted for use in health care. Results indicating usual tendencies, stress tendencies and motivators are discussed 1:1 with certified coaching professional.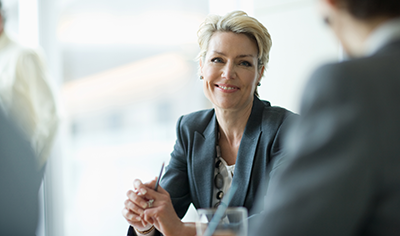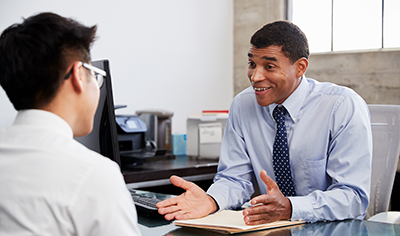 ---
AONL Member Price: $14,000.00
Non-member Price: $14,750.00
2022-23 Fellowship Cohort
Apply Today!
Application deadline Jan. 19, 2022, 3 p.m. (CT).
Notifications will be sent out the week of Feb. 14, 2022.
---
The Nurse Executive Fellowship includes
Fellowship retreats
Four meetings with your cohort.
In-Depth Analysis
Validated personality assessment with 1:1 coaching
AONL Annual Conference
Fellowship fee includes registration to the AONL Annual Conference.
Cohort of Peers
Develop a life-long, supportive network.
Mentoring Sessions
Connection to an experienced nurse executive throughout the fellowship.
Program Dates & Locations
Session 1 | May 17-19, 2022
TBD
Session 2 | Aug. 29-31, 2022
TBD
Session 3 | Nov. 14-16, 2022
TBD
Session 4 | Feb. 6-8, 2023
TBD
Session 5 | May 1-4, 2023
Anaheim, Calif., in conjunction with AONL 2023.
Continuing Education Contact Hours
This fellowship is approved for continuing nursing education contact hours. Fellows will earn a minimum of 50 contact hours with the opportunity to earn more.
Cancellations and Withdrawals
All cancellations and withdrawals must be submitted in writing. For cancellations or withdrawals received on or before March 22, 2022, a refund minus 20% processing fee will be made. There will be no refunds for individuals canceling after March 22, 2022.
Accreditation Statement
American Organization for Nursing Leadership is accredited with distinction as a provider of nursing continuing professional development by the American Nurses Credentialing Center's Commission on Accreditation.
Contact AONL for questions.
The AHA and AONL continue to closely monitor COVID-19 information. We will continue working with the CDC as well as other federal, state and local authorities. If it is determined that a face-to-face session is not possible, the session will be held virtually over the same dates.