Virtual AONL Advocacy Day
Advocate for your patients | May 26-27
Join nurse leaders from across the country for a two-day virtual Advocacy Day. Learn how to advocate effectively – sharing your story about the impact of national issues on your patients, community and nursing teams. Legislators want to hear directly from you about how these issues affect their constituents and what they can do to support you.
Why should you participate?
Advocacy Day is an opportunity to elevate the voice of nursing leadership. AONL will teach you the skills to become an effective citizen advocate and connect you with other nurse leaders in your state. AONL makes advocating easy by pairing you with fellow advocates and arranging meetings for you and your partners to meet virtually with legislators.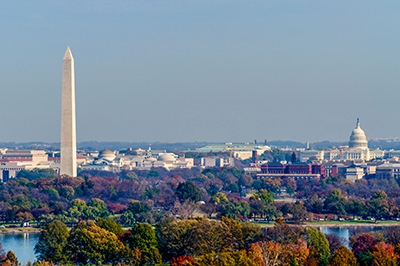 Registration Deadline: May 20
Registration includes education credit, networking and several scheduled meetings with legislators.
Registration Fee: $50.00
Group Registration: Groups of five or more from the same organization save an additional $10.00/person. Please contact Marthe Forster to inquire about group registrations.
---
Schedule of Events
Wednesday, May 26. All times in central daylight time.
Welcome and Overview of Events 2:00 - 2:15 p.m.
Welcome message from Robyn Begley, Chief Executive Officer, AONL Chief Nursing Officer, SVP Workforce, AHA
Panel Discussion with Advocacy Committee Members 2:15 - 2:50 p.m.
Legislative Briefing 2:50 - 3:15 p.m.
Conducting Virtual Meetings Training and Role Playing 3:15 - 4:30 p.m.
The Congressional Management Foundation Training will be providing training for attendees and provide a debrief on your meetings.
Overview of Schedule, Technology 4:30 - 4:55 p.m.
Review your schedule for meetings and the technology. 
Breakout into States for Meeting Prep 4:55 - 5:30 p.m.
9:00 - 10:00 a.m. Morning Program
Welcoming message from AONL president, Mary Ann Fuchs. 
10:00 a.m. - 4:00 p.m. Congressional Visits*
*personalized schedule of legislative meetings distributed by May 21.
Education Credits
The program offers attendees the opportunity to earn up to 3.0 education contact hours.