Nurse Director Fellowship
The 2024 Fellowship applications are now closed.
The AONL Nurse Director Fellowship is a year-long professional development program targeting the unique leadership development needs of individuals accountable for the planning, directing and coordinating the operations of multiple units/departments or service lines in support of the strategic direction of nursing and the organization. The program provides an in-depth environment of learning and incorporates the AONL Nurse Executive Competencies. Participants strengthen their current skills, acquire new competencies and continue life-long learning needed for the next generation of successful nurse executives.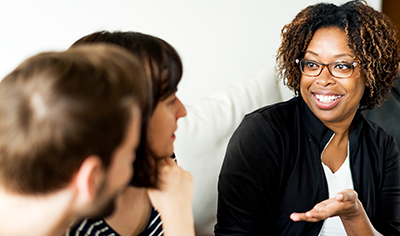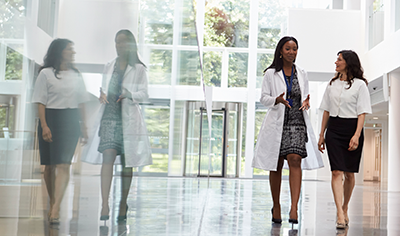 ---
AONL Member Price: $8,999.00
Non-member Price: $9,500.00
---
The Nurse Director Fellowship includes
Fellowship retreats
Five meetings during the course of the year.
COHORT OF PEERS
Develop a life-long, supportive network.
ATTENDANCE AT NATIONAL LEADERSHIP MEETINGS
The AONL Annual Conference, AONL Advocacy Day and the AHA Leadership Summit.
ADDITIONAL VIRTUAL LEARNING
Pre-AONL Advocacy Day prep webinar.
Program Dates & Locations
Session 1 - NDF Retreat | Feb. 13-16, 2024
Location: Atlanta
Session 2 - AONL 2024 Annual Conference | April 8-11, 2024
New Orleans
Session 3 - Advocacy Day | June 3-4, 2024
Washington D.C.
Session 4 - NDF Retreat & AHA Annual Leadership Summit | July 20-23, 2024
San Diego, Calif.
Session 5 - NDF Retreat | Nov. 12-15, 2024
Chicago
SPECIAL ASSISTANCE
AONL complies with the Americans with Disabilities Act and strives to ensure that no individual with a disability is deprived of the opportunity to participate in the program solely by reason of that disability. Through its agents, AONL will provide reasonable accommodations for a candidate with a disability who requests accommodations. Requests can be made by sending a written request 21 days in advance of the program. Contact AONL Fellowships for questions.
ACCREDITATION STATEMENT AND NURSING CONTINUING PROFESSIONAL DEVELOPMENT CREDIT
The American Organization for Nursing Leadership is accredited with distinction as a provider of nursing continuing professional development by the American Nurses Credentialing Center's Commission on Accreditation.
AONL is approved by the California Board of Registered Nursing, Provider Number 15740.
The program offers attendees the opportunity to earn up to 45+ contact hours.