Nursing Leadership Webinars
Nursing Student Discount Code: STUDENT
As it has become difficult to complete practicums and internships, academic institutions have reached out to AONL to help provide undergraduate and graduate nursing students access to virtual leadership development programming to continue their education.
AONL is pleased to offer nursing students access to AONL's library of on-demand webinars free of charge through Aug. 31 using the discount code STUDENT at checkout. Note that faculty pre-approval may be required for academic program eligibility.
Continue your education with these nursing leadership webinars.
AONL members have access to a variety archived webinars free of charge. Topics include, human trafficking, peer support programs and culture-driven workforce change.
Education credits are given to most On-Demand webinars. Industry Insights webinars are presented and sponsored by industry health care leaders. Education credits are not awarded with Industry Insights webinars.
Search and Filter Recent Webinars
June 2020 | On-Demand
This webinar explores foresight as a leadership skill, focusing on how organizations can focus on the future rather than the past or present.
May 2020 | On-Demand
This on-demand webinar will address the main problems you will encounter when trying to change habits and learn strategies to overcome them.
April 2020 | On-Demand
In this on-demand webinar, hear from nurse executives in the Midwest on how they are innovatively addressing the challenges of staffing and supporting their teams during the COVID-19 pandemic.
April 2020 | On-Demand
Learn from nurse leaders from across the state of New York who are in various stages of planning and implementing surge staffing amidst the COVID-19 pandemic.
April 2020 | On-Demand
Learn from two nurse executives in California on how they are leading their organizations' COVID-19 preparedness and response efforts.
March 2020 | On-Demand
This webinar discusses these changes and the positive outcomes surrounding the recruitment and retention of empowered bedside nurses.
February 2020 | On-Demand
Through an overview of the research, structures and processed that support a culture of excellence, this on-demand webinar will address what it takes to create a culture of excellence.
Upcoming Industry Insights Webinars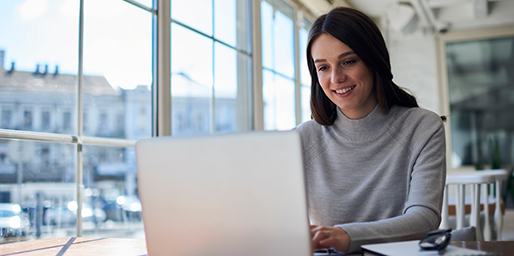 Industry Insights Sponsorship
Partner with AONL
Develop an Industry Insight webinar with content that you provide as the sponsor. Your Industry Insights sponsorship earns you the same sponsorship benefits as the unrestricted educational grant. Learn more in the AONL Media Kit.