Strategies to Boost Nurse Manager Morale and Outcomes
As COVID-19 taught us, you can't keep doing the same thing and expecting different results. Recent research from AONL put a spotlight on the challenges nurse managers have long faced but were exacerbated by the pandemic.
It's imperative that we recognize the simple truth that the job is difficult—technically and emotionally. Hospital leadership must think differently regarding the challenges they face and provide them with tools that make it easier to focus on patient care. With 67% of nursing leadership identifying emotional health and wellbeing of staff as a major challenge, it's also essential that nurse managers receive much-deserved emotional recognition for giving their all to their patients and we accept it is a moral imperative that we provide new models of care to build healthy environments.
---
AONL members and non-members: Complimentary
---
Key Takeaways
Key findings from recent research on the impacts the COVID-19 pandemic had, and continues to have, on nurse managers.
Steps leadership can take to identify and bridge the gap between CNOs and nurse managers when it comes to morale.
How technology solutions and new models of care can ease the administrative burden weighing on nurse managers and enable them to focus on patient car
Presenters
Patricia Mook, MSN, RN NEA-BC, CAHIMS, VP of Nursing Operations, Atrium Health
Dr. Karlene Kerfoot, PhD, RN, FAAN, Chief Nursing Officer, symplr
Education Credits
Industry Insights webinars do not award education credits.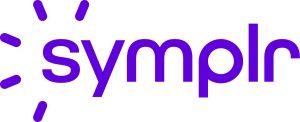 This AONL Industry Insights Webinar is presented by Symplr.
*AONL Industry Insights Webinars are opportunities for companies to share their industry knowledge and/or solutions to industry challenges. AONL does not support or endorse Aya Healthcare products or services. Contact hours are not available for AONL Industry Insights Webinars.