Nominations for AONL and AONL Foundation awards now closed.
AONL and AONL Foundation awards and fellow designation recognize honorees for their outstanding achievements and contributions to the nursing leadership community.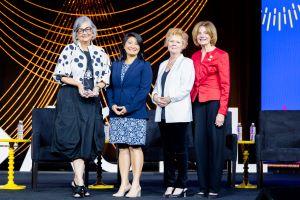 AONL Prism Award
Sponsored by the American Nurses Credentialing Center (ANCC)
The Prism Award recognizes an organization who is a leader in advancing diversity and inclusion efforts within the nursing profession, health care organization or community. AONL recognizes diversity as the ability to hold multiple perspectives without judgement based on age, spirituality, cognitive/physical ability, gender, race/ethnicity, sexual orientation and socioeconomic status. This perspective supports and advances AONL Guiding Principles for Diversity, Equity, Inclusion and Belonging.
AONL developed the Guiding Principles for Diversity, Equity, Inclusion and Belonging to guide nurse leaders in advocating for resources to implement and support a diversity and inclusion program, encouraging a commitment to education and leading diversity research initiatives based on performance improvement outcomes. Learn about AONL Prism Award eligibility criteria.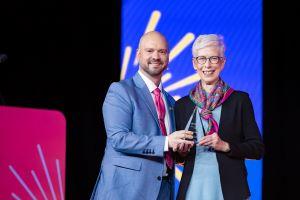 AONL Lifetime Achievement Award
The American Organization for Nursing Leadership Lifetime Achievement Award is the highest and most prestigious award given to a member of the organization recognized by the broader nursing community as a significant leader in the nursing profession. Selection for this honor recognizes an individual's outstanding and sustained contributions to the nursing profession and AONL, as well as exemplary professional practice and nursing leadership.
The nominee must have served AONL and the profession of nursing in a significant leadership capacity, demonstrating the qualities of leadership and service to the nursing profession by his/her professional and personal example. Learn about AONL Lifetime Achievement Award eligibility criteria.