The AONL Nurse Manager Fellowship is a year-long professional development program designed to target the unique leadership development needs of nurse managers through an in-depth environment of learning. The fellowship program seeks to prepare and enable nurses to lead change to advance health, based on the Nurse Manager Learning Domain Framework, developed by AONL. Participants strengthen their current skills, master new competencies and continue the life-long learning needed for the next generation of successful nurse leaders.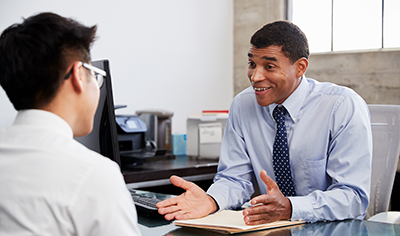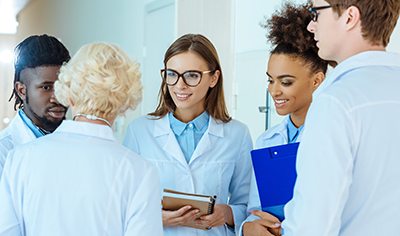 ---
AONL Member Price: $7,999.00
Non-member Price: $8,500.00
---
The Nurse Manager Fellowship includes
Fellowship retreats
Five required sessions.
COHORT OF PEERS
Develop a life-long, supportive network.
ATTENDANCE AT NATIONAL LEADERSHIP MEETINGS
The AONL Annual Conference, AONL Advocacy Day and the AHA Leadership Summit.
ADDITIONAL VIRTUAL LEARNING
Pre-AONL Advocacy Day prep webinar.
Program Dates & Locations
Kick-off | Jan. 9-14, 2022
New Orleans
AONL 2022 | April 11-15, 2022
Annual Conference, San-Antonio
AONL Advocacy Day | June 8-9, 2022
Washington, D.C.
AHA Summit Conference | July 15-19, 2022
San Diego
End Session | Oct. 18-21, 2022
Location TBD
Cancellations and Withdrawals
Individuals needing to cancel must do so prior to Oct. 29, 2021. Cancellations made before Oct. 29, 2021, will receive a refund minus 20%. There will be no refunds for individuals canceling after Oct. 29 2021.
Accreditation Statement
American Organization for Nursing Leadership is accredited with distinction as a provider of nursing continuing professional development by the American Nurses Credentialing Center's Commission on Accreditation. Fellows are awarded 55+ educational credits.
Contact AONL for questions.
The AHA and AONL continue to closely monitor COVID-19 information. We will continue working with the CDC as well as other federal, state and local authorities. If it is determined that a face-to-face session is not possible, the session will be held virtually over the same dates.