Workforce Strategy: A Centralized Approach to a Pathway Forward
Utilizing Technology to Create a Nursing & HR Partnership 
DATE: Sept. 25, 2023 at 12:00 p.m. CT 
Workforce challenges in health care can have significant impact on patient care and operational efficiency. Factors such as staffing shortages, high turnover rates and increased patient demands can strain healthcare systems. Solutions must include recruitment strategies, flexible scheduling and technology adoptions to optimize workforce management and quality care. Hallmark Health Care Solutions is uniquely positioned to address the workforce challenges that health systems face today. By taking a comprehensive approach to workforce solutions, Hallmark Health Care provides technology that allows health systems to address these workforce challenges and optimize efforts for long term operational and financial viability ensuring health systems are equipped to care for the patients they serve. Leveraging the appropriate resource can be a game-changer in optimizing workforce management, improving scheduling, enhancing communication, and ensuring efficient allocation of resources. 
Creating a partnership between HR and Nursing to centralize workforce processes can lead to improved efficiency, better communication and streamlined operations. It is important to establish clear roles, responsibilities and communication channels to ensure a successful collaboration. Creating standard work processes, cadences and feedback loops will help address any challenges and ensure the partnership remains effective over time. Through this presentation, nursing leaders will have better workforce planning insight as it relates to recruitment strategies, use of technology for workforce design and optimization, adaptability and peer collaboration. 
---
AONL members and non-members: Complimentary
---
Key Takeaways
Throughout this presentation, attendees will learn more about how it is imperative to utilize the appropriate technology concerning workforce planning and operations.  Through technology driven centralization of workforce operations, health systems will yield improvements with efficiency of deployment, resource optimization, consistency of approach, enhance communication, substantial cost savings, and improve patient care.  Finally, a collaboration between HR and nursing creates a holistic approach to workforce management by instilling comprehensive workforce management strategies and processes. 
Attendees will learn:
Utilization of Hallmark Health Care Solutions as the technology backbone for workforce design and optimization: recruitment, scheduling, deployment and analytics. 
Creating a centralized approach to workforce management to enhance communication, optimize resource allocation and ultimately improve overall quality of patient care. 
Securing a culture of collaboration between HR and Nursing to improve efficiencies, streamline operations and maximize recruitment.  
Presenters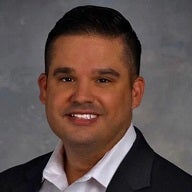 Matt Dane, DNP, MBA, RN, Senior Vice President of Einstein II, Hallmark Health Care Solutions
matt.dane@hallmarkhcs.com
In Matt's role, he leads market expansion for the Einstein II solution by providing health systems and hospitals nationwide with a total contingent workforce management system. Matt has 17 years of nursing experience, serving 13 of those years in nurse leadership roles. Matt has a Doctorate of Nursing Practice from The University of Tennessee at Chattanooga, a Master's of Science in Nursing from Loyola University of New Orleans, a Master's of Business Administration from The University of Tennessee at Chattanooga, and a Bachelor's of Science in Nursing from Baptist Health Sciences University.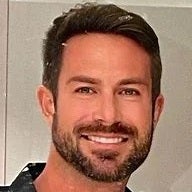 Jon Stabbe, Director of Centralized Staffing & Flex Staffing Resources, Community Medical Centers 
jstabbe@communitymedical.org 
Jon is a dynamic Human Resources professional with over twelve years of experience leading teams and managing people to develop overall human capital/organizational initiatives. Jon holds a Bachelor of Science in Business Administration from California State University, as well as a Master of Science in Organizational Leadership from Pepperdine University.
Education Credits
Industry Insights webinars do not award education credits.

This AONL Industry Insights Webinar is presented by Hallmark Health Care Solutions.
Hallmark Health Care Solutions is an innovative healthcare technology company specializing in workforce management solutions. We partner with healthcare organizations to save them time and money, ultimately empowering their workforce to do lifesaving work. Through a platform that combines talent sourcing and deployment with provider compensation and contract management, we deliver our capabilities through smart, SaaS-based solutions.
*AONL Industry Insights Webinars are opportunities for companies to share their industry knowledge and/or solutions to industry challenges. AONL does not support or endorse Hallmark Health Care Solutions products or services. Contact hours are not available for AONL Industry Insights Webinars.