Reducing Hospital-Acquired Conditions
Initiatives to Improve Outcomes
[Sponsored] Preventing hospital-acquired conditions (HACs) continues to be a high priority for nursing executives. Staff turnover has made prevention of HACs more challenging, especially after the pandemic. Quality improvement projects may be difficult to standardize among an influx of new and contract hires. This executive dialogue convened nurse executives to discuss how organizations can improve HAC prevention efforts through collaborative approaches, education, shared governance and technology.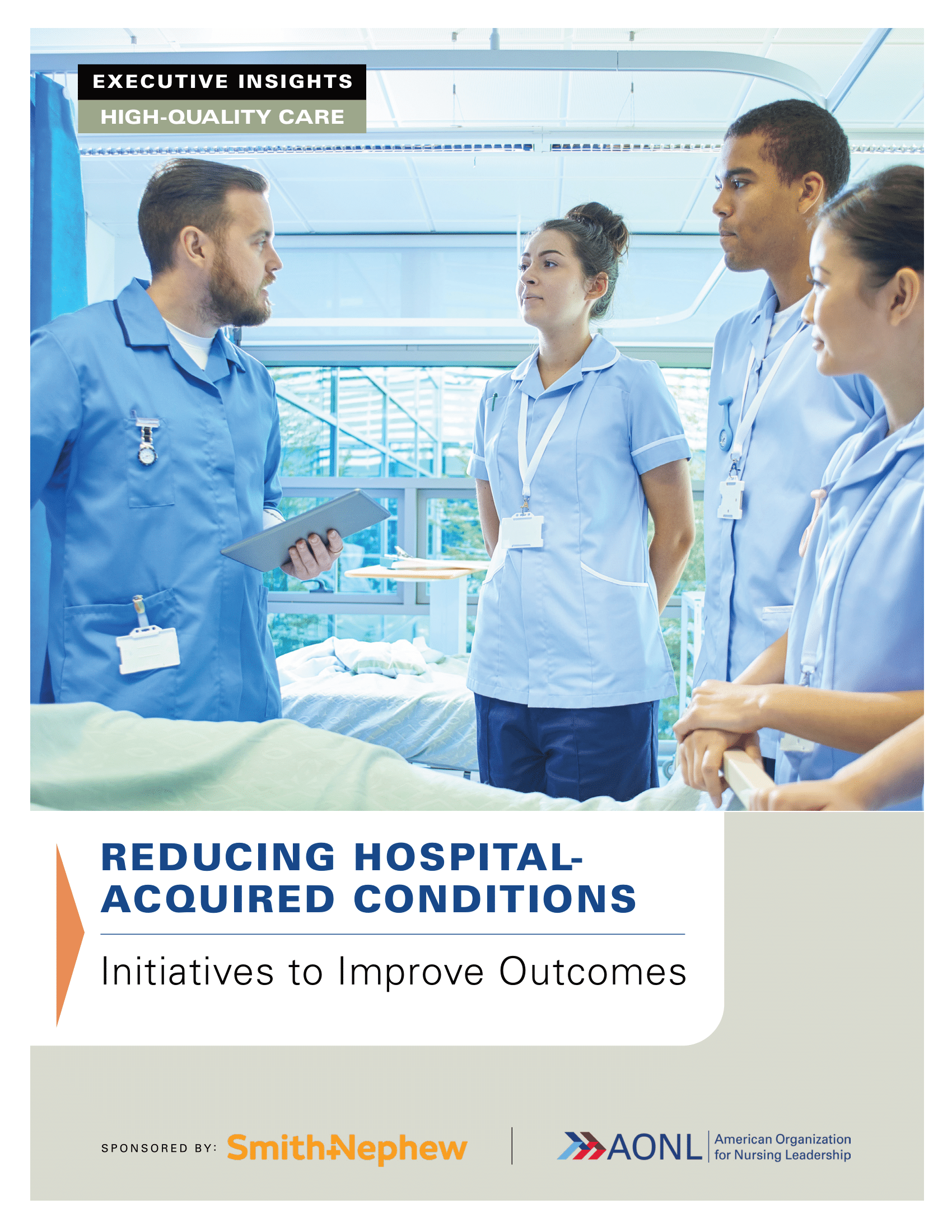 This executive dialogue will highlight key findings on:
Nurses who entered the profession during the pandemic may lack hands-on training and experience, leading to an increase in hospital-acquired conditions (HACs). Targeted education and mentorship programs can help bridge the knowledge gap.
Staff turnover and the presence of contract staff can impact HAC initiatives. Strategies such as extensive orientation, consistent education and residency programs for contract staff can help ensure adherence to HAC prevention protocols.
Identifying and addressing specific HAC concerns in different units or departments is crucial. Falls, pressure injuries, central line-associated bloodstream infections (CLABSIs), catheter-associated urinary tract infections (CAUTIs), and Clostridium difficile (C. diff) infections are common HACs that require targeted interventions.
Engaging staff in HAC-reduction initiatives can be achieved through shared governance, committee participation and educational approaches such as quizzes and case studies.
Inadequate staffing contributes to HACs, but other factors, such as nursing tenure and supply shortages, also create challenges.
Technologies such as artificial intelligence and mobility-sensing systems can aid in fall deterrence, pressure injury prevention and proactive management of patient conditions.
Download Executive Dialogue
Reducing Hospital-Acquired Conditions
Sponsored by