Connected Care: Challenges and Opportunities to Improve Workflow and Enable Better Patient Care
[Sponsored] The proliferation of new bedside medical devices and other system and technologies, including EHRs, smartphones, secure texting apps and more, has added new demands on nurses in the hospital. That demand has only intensified since the onset of the COVID-19 pandemic.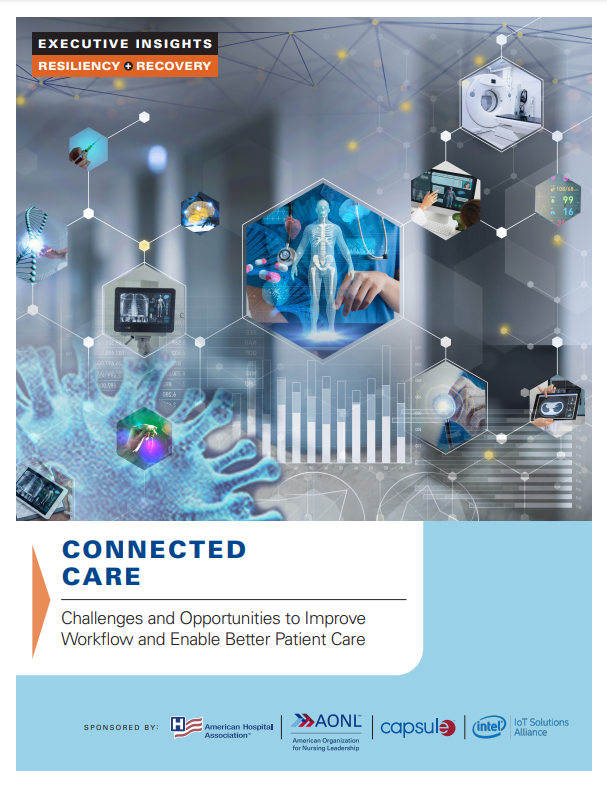 Hospitals and health systems have had to adapt care delivery to the unique circumstances, expanding critical care services amid widespread uncertainty about regaining pre-pandemic volumes and revenues.
Connected care — linking electronic health records with medical devices, databases and other information sources — is driving better outcomes through increased efficiency and providing real-time, actionable patient data for in-patient remote monitoring systems, virtual ICUs and clinical surveillance.
This executive dialogue explores the balance between the advantages of new technology and the additional demands that this technology can place on front-line providers.
Download Executive Dialogue
Challenges and Opportunities to Improve Workflow and Enable Better Patient Care
Sponsored by