A National Survey of Physicians, Nurses, and Mental Health Professionals
Are Health care Professionals Ready to Address Patients' Substance Use and Mental Health Disorders?
[Sponsored] Primary and acute care practitioners have unique opportunities and a growing sense of responsibility to address substance use and mental health disorders in routine office visits. A survey was sent to 676 physicians, nurses, and nurse practitioners to assess their skills and confidence in conducting substance use Screening & Brief Interventions (SBI)—an evidence-based approach to prevent, reduce, and treat behavioral health concerns. Results reported in this case study indicate a need and demand for SBI training as the nation faces a behavioral health crisis. Download the Case Study to find the results.
Download Case Study to learn more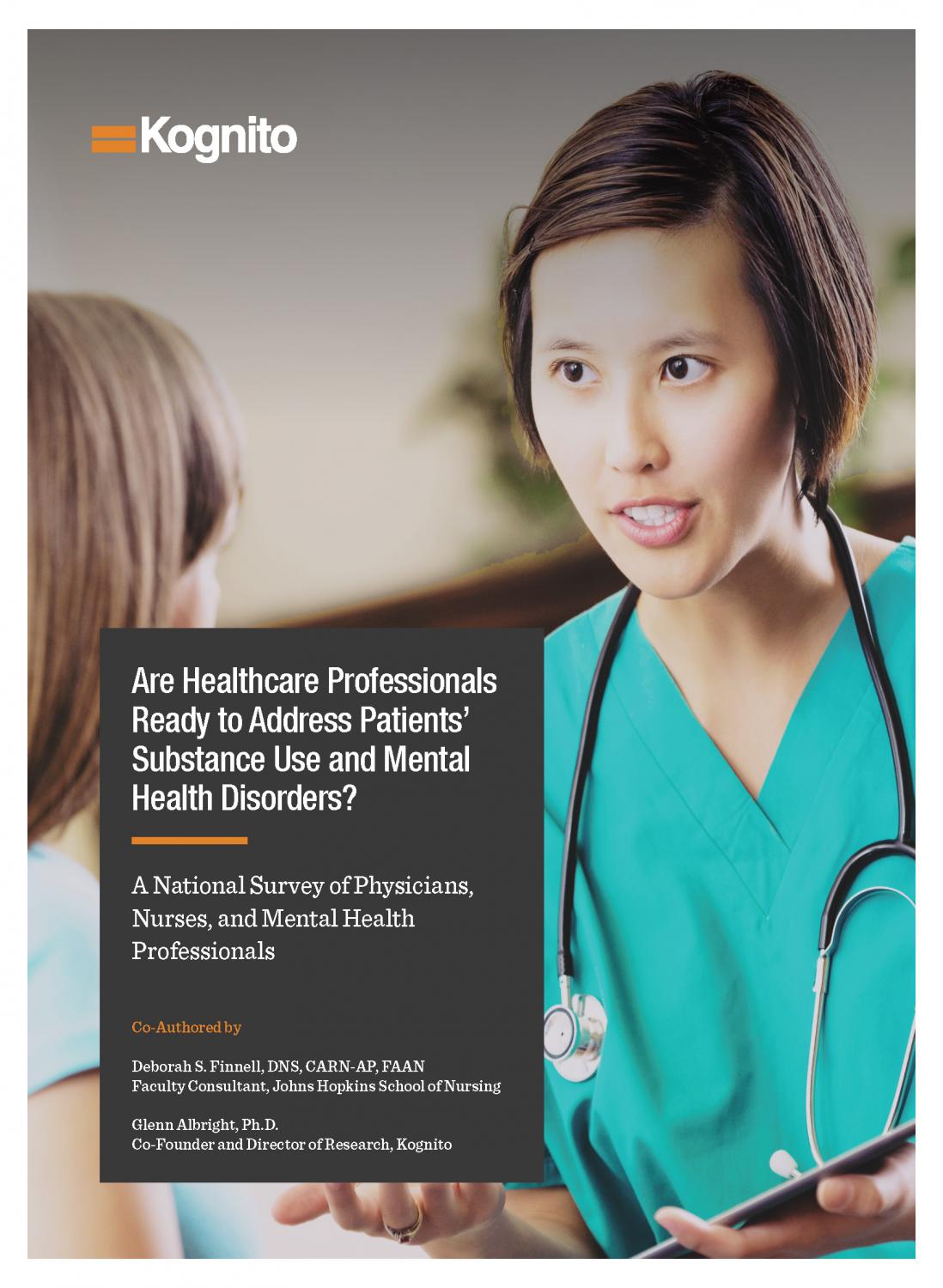 Sponsored By

By submitting this form, you agree to receive periodic communications from Kognito. You may unsubscribe at any time.