Need participants for a study?
Access to the AONL membership for research participation is available for the purpose of academic and practice research that conforms to generally accepted norms and standards for survey research and informs health care leadership, workforce or health services.
To apply, please read and complete this form. Send completed form and all required documents to bhancock@aha.org.
Current Research Studies and Surveys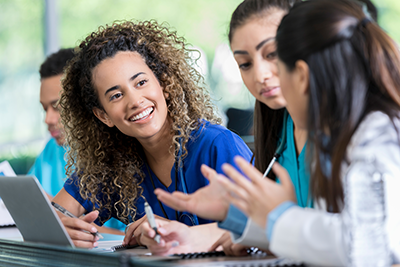 Nursing Student Skills Allowed in Hospital Settings
Survey closes on April 30, 2021
Researchers at Indiana University School of Nursing are interested in understanding the role of nursing students in the clinical rotations at hospitals. Specifically, we are interested what skills nursing students are allowed to perform and your agency's parameters for allowing to perform the skills. We ask that you answer the questions based on your policies or observations in the practice setting. The survey is anonymous. No one can trace your answers back to you.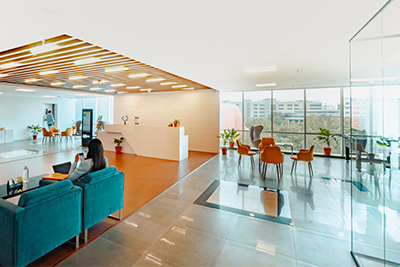 Examining Appointment Scheduling Wait Time
Survey closes on June 20, 2021
This is a national study of all primary care clinics in the United States. The purpose of this survey is to understand how scheduling is currently being done, examine scheduling policies and procedures, and collect data on the current wait times for obtaining an appointment.
Survey if you are in a leadership role Survey if you are a scheduler
---
THE AMERICAN ORGANIZATION FOR NURSING LEADERSHIP (AONL) IS NOT RESPONSIBLE FOR ANY ASPECT OF ANY RESEARCH PROJECT. RESEARCH PROJECTS ARE NOT UNDER THE CONTROL OF, NOR OPERATED, SUPPORTED OR ENDORSED BY, AONL. THE RESEARCH PROJECT IS THE SOLE AND EXCLUSIVE RESPONSIBILITY OF THE RESEARCHER AND/OR EDUCATIONAL OR OTHER ORGANIZATION WITH WHICH THE RESEARCHER IS ASSOCIATED. AONL IS PROVIDING INFORMATION ABOUT THE RESEARCH PROJECTS FOR INFORMATIONAL PURPOSES ONLY AND HAS RECEIVED A FEE FROM THE RESEARCHER TO LIST THE RESEARCH PROJECTS ON THE AONL WEBSITE. AONL HAS NOT INDEPENDENTLY CONFIRMED OR VERIFIED THAT THE RESEARCH PROJECT WILL BE CONDUCTED AS REPRESENTED, HAS GONE THROUGH A PROPER INTERNAL REVIEW BOARD PROCESS OR WILL OTHERWISE COMPLY WITH APPLCIABLE LAWS, RULES, REGULATIONS AND STANDARDS. THE AONL IS NOT A RESEARCHER, AND IT DOES NOT AND WILL NOT ACTIVELY MONITOR OR APPROVE THE RESEARCH PROJECT, AND IS NOT RESPONSIBLE OR LIABLE FOR VERIFYING THE ACCURACY OF ANY REPRESENTATIONS MADE OR INFORMATION GIVEN ABOUT THE RESEARCH PROJECT. AONL PROVIDES THE INFORMATION ABOUT THE RESEARCH PROJECT AND ANY RELATED MATERIALS ON AN "AS IS" BASIS WITH NO REPRESENTATIONS OR WARRANTIES OF ANY KIND, EXPRESS OR IMPLIED, INCLUDING WITH RESPECT TO ACCURACY, COMPLETETNESS, QUALITY, AND NON-INFRINGEMENT. AONL AND ITS AFFILIATES WILL NOT BE LIABLE FOR ANY DAMAGES OF ANY KIND ARISING FROM THE RESEARCH PROJECT, INCLUDING WITHOUT LIMITATION PARTICIPATION IN THE RESEARCH PROJECT, OR RELIANCE ON ANY INFORMATION MADE AVAILABLE TO YOU ABOUT THE RESEARCH PROJECTS BY AONL.