Need participants for a study?
For a nominal fee, you can access participants for research studies. In order to qualify for access, all research must be consistent with the AONL mission and vision and reviewed by AONL.
To apply, please read and complete this form. Send completed form and all required documents to vmorse@aha.org.
Current Research Studies and Surveys
Volunteer today and help nurse researchers by participating in the below studies.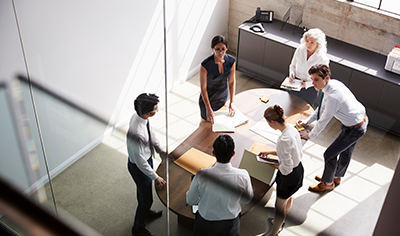 Work Related Burnout
Participate deadline June 14, 2020
Nearly half of nurses exhibit substantial symptoms of work-related burnout. The purpose of this study is to explore your perceptions of well-designed respite areas from a Nurse Leader's perspective. Your input can inform design and health-promoting nurses' break areas in healthcare facilities.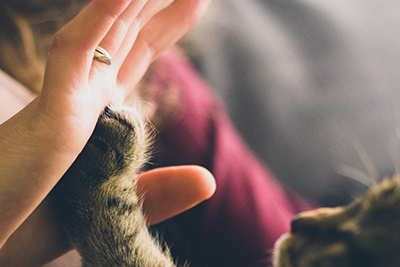 Paws for Thought
Participate deadline June 14, 2020
Nurse Leaders, please share your thoughts on Animal-Assisted Interventions in healthcare.
Nurse Leaders (regardless of job title, education level, and practice setting) are invited to take part in a PhD dissertation study. Please use the following weblink to provide your perspectives on Animal-Assisted Interventions in various healthcare settings.
Non-Magnet, Magnet, and Magnet Journey Hospitals needed for Team Trustworthiness Study
The importance of teamwork in healthcare delivery is well-supported in the literature. Assisting teams in creating cultures that lead to high performance requires an understanding of the precursors.
Dr. Nancy Ballard and Dr. Lynn Varagona are recruiting hospitals to participate in a national study of a perceived team trustworthiness indicator and unit-level outcomes. Participation involves (1) administering a 5-minute online questionnaire to unit/department staff, and (2) providing particular unit-level quality and performance outcome measures.
To learn more about the national hospital study, click here. To request participation, contact Lynn Varagona, PhD, RN at national_hospital_study@trustcapitalinstitute.com.
---
Looking for Nurse Managers in acute care
A nurse researcher is seeking nurse managers in an acute care setting with three or more years' experience in the management/leadership role to participate in a qualitative study exploring the nurse manager experiences of ethical practice in the workplace. If you are interested and willing to take part in two 30-60 minute interviews contact Jennifer Fosty PhD(c) at alandy63@email.phoenix.edu or call 516-735-7554.