Techno-Nursing – Technology's Influence on Care Delivery During COVID
Technology has been used to create innovations for patient care during the time of COVID-19. This panel discussion will teach you how health care technologies are streamlining care practices during the time of COVID-19.
---
AONL Member and Nonmember Price: Complimentary
---
Presenters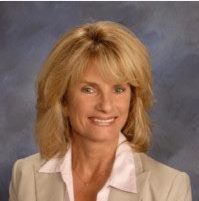 Cheryl McKay, Nurse Executive, Aledo, Texas
Dr. Cheryl McKay is a proven healthcare leader with more than 20 years of executive leadership experience in healthcare. Cheryl has directed care for large academic facilities as well as smaller multi site inpatient and outpatient centers. She has lead research, quality, education and clinical divisions. She specializes in helping healthcare organizations move the quality bar through evidence based practice. Cheryl's clinical focus as a Critical Care Clinical Specialist, Nurse Executive and Researcher have provided her with a broad practice experience. Cheryl now serves as a Nurse Executive for she works with clients to successfully manage their technology implementation and advancement as well as assisting with product development, marketing and sales. Cheryl has published and presented research both nationally and internationally.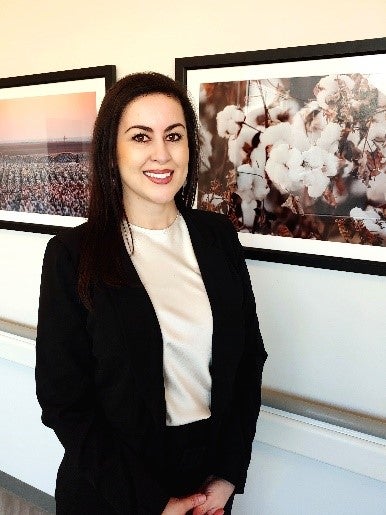 Yessenia Longoria, District Director of Integrated Care Moore County Hospital Dumas, Texas
Yessenia Longoria has 20 years of experience in healthcare. She has been a registered nurse for 17 of those years and currently works in Moore County. Yessenia began her career in Yuma Arizona before returning to her hometown of Dumas, TX. Currently, she oversees the Integrated health team at MCHD which includes Inpatient Case Management, Skilled Care Services, ACO and Employer Contracts, Social Services, Utilization Review, Remote Patient Monitoring and Chronic Care Management.
Yessenia received her Bachelor's of Science in Nursing from Texas Tech University Health Sciences Center in 2006 and her Masters of Science in Nursing Administration from Texas Tech University Health Sciences Center in 2017. She is certified by the Medical Surgical Nursing Certification Board in Care Coordination and Transition Management and Medical Surgical Nursing Care. Yessenia is a member of the Panhandle Organization of Nurse Leaders and volunteers for Panhandle Catholic Charities Refugee Resettlement Division and the Dumas Education and Social Ministries programs. She was published by Nursing Management for her work in Population Health with Refugees in Rural Communities. Yessenia is an advocate for population health initiatives and focuses on understanding of gaps throughout the continuum of care.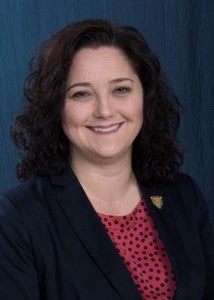 Melissa Kline, CNO, SVP, MetroHealth System Cleveland
Melissa Kline, DNP, RN, NEA-BC, is the Senior Vice President-Patient Care Services and Chief Nursing Officer at The MetroHealth System, leading over 2000 nurses and nursing personnel. She began her nursing career at MetroHealth as a Clinical Nurse on the Progressive Cardiac Care Unit and then the Surgical Intensive Care Unit. She has held many leadership roles including Assistant Nurse Manager, Nurse Manager, Director, and Associate Chief Nursing. She has served as CNO since 2016 and as Senior Vice President-Patient Care Services, oversees hospital operations with an administrative partner and the Hospital Medicine Service Line with the Chair of Medicine. She also holds positions as the Associate Dean for Clinical Affairs for the MetroHealth Campus and a Clinical Assistant Professor at Case Western Reserve Frances Payne Bolton School of Nursing.
Kline received her Bachelor of Science in Nursing from The University of Akron and her Master of Science in Nursing from Walden University. She completed the Doctor of Nursing Practice program at Chamberlain College of Nursing and is board certified as a nurse executive.
Kline was appointed to the American Nurses Credentialing Center's Commission on Magnet Recognition® in 2017. She is an active member of the American Organization for Nursing Leaders and serves as Secretary for the Ohio affiliate. She is also a long-time member of the American Association of Critical-Care Nurses. Locally, she serves on the Board of Directors at The MetroHealth Foundation and the Domestic Violence and Child Advocacy Center, and as Secretary of the Board of Directors at Lifebanc.
Learning Outcomes
Appraise new applications of existing technologies.
Demonstrate how technology could have been deployed in new and/or more create ways during COVID-19.
Formulate a technology usage plan to take into the post-COVID-19 practice environment.


SUPPORTED BY AN UNRESTRICTED GRANT FROM THE JOHNSON & JOHNSON FOUNDATION IN PARTNERSHIP WITH THE JOHNSON & JOHNSON CENTER FOR HEALTH WORKER INNOVATION
Education Hours
The program offers attendees the opportunity to earn up to .75 education contact hours.
Accreditation Statement
The American Organization for Nursing Leadership is accredited with distinction as a provider of continuing nursing education by the American Nurses Credentialing Center's Commission on Accreditation. AONL is approved by the California Board of Registered Nursing, Provider Number 15740.
Special Assistance
AONL complies with the Americans with Disabilities Act and strives to ensure that no individual with a disability is deprived of the opportunity to participate in this program solely by reason of that disability. Through its agents, AONL will provide reasonable accommodations for a candidate with a disability who requests accommodations.