Innovation
The January 2022 issue of Voice of Nursing Leadership focuses on innovation. From using robots to hardwiring innovation into clinical processes, this issue looks at innovation from several vantage points. Included is a case study on switching to virtual appointments during the pandemic and a nurse leadership view of machine learning.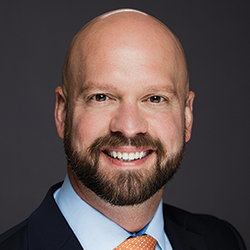 Voice of the President
Happy New Year! I'm honored and excited to be serving as the AONL president for the next two years. As nurse leaders, we're living in unimaginable times. After facing a multitude of obstacles ranging from civil unrest...Continue reading.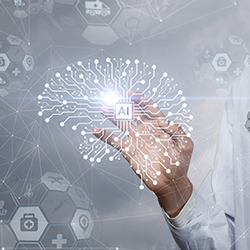 Extending Care Capabilities: Using Machine Learning in Nursing
Health information technology has surfaced as a renewed area of major investment to enable many of these solutions. In particular, machine learning and automated clinical decision support...Continue reading.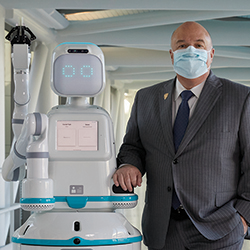 Using Our Moxi: Implementing Robotics to Remove Staff Delivery Tasks
For many years Cedars-Sinai, Los Angeles, has used a robot known as an automated guided vehicle system (AGVS) to move food carts, linen and supplies through tracks located behind the scenes...Continue reading.
This bi-monthly AONL member magazine provides thought-provoking articles and perspectives on key issues affecting you.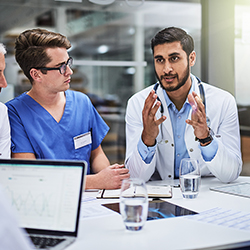 Instilling Passion for Innovation: Structures to Support New Ideas
OPEN TO AONL MEMBERS AND NONMEMBERS
Nursing innovations bring efficiencies leading to improved clinical and administrative outcomes that reduce time to complete work, decrease cost of care and improve stakeholder satisfaction...Continue reading.