Alarm Fatigue: Are You Doing as Much as You Can?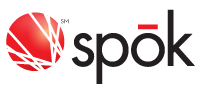 [Sponsored] In a recent study of more than 1,200 clinicians, 87 percent say that alarms for non-actionable, irrelevant issues "occur frequently," a jump of more than 10 percent in five years. The problem is growing with the proliferation of monitoring devices in hospitals. It's time to make alarm management a priority, to protect patient safety and to mitigate provider burnout.
Get insights on the latest alarm surveillance technology. Download now to find eight steps in a successful alarm management improvement process.
By submitting this form, you agree to receive periodic communications from SPOK. You may unsubscribe at any time.