Coping and Caring for Oneself During COVID-19: Practical Steps for Nurse Leaders
COVID-19 brings forth a new level of stress and uncertainty to the world and health care. To care for others well during this season of COVID-19 will require us to learn how to care for ourselves at the same time.
Here are some practical steps you can take to ensure that you are properly attending to your own needs so that you can in turn sustainably attend to the needs of others:
Eat healthy, regular meals—to the extent that you are able. Exercise regularly. Spend time outside. Breathe deeply. Get plenty of sleep and avoid strenuous mental or physical activities as you approach bedtime. Avoid/limit alcohol.
While holding your breath, splash your face with cold water or press the area between your eyebrows with a cold pack (this triggers what scientists call the 'dive response'). Engage in intense exercise for a short time, like running, jumping or doing sit-ups. And then afterwards, watch your favorite comedy while enjoying your favorite snack (in moderation).
Research suggests that one of the most consistent and powerful predictors of resilience and recovery in the face of emotionally distressful situations is social support—being reminded that others care and that we are not alone. As nurses, we are used to being on the side of giving social support to others. And it's also a gift that we need to receive as well. There are many types of social support—it can be emotional (aimed at meeting emotional needs), instrumental (aimed at meeting practical needs), formal (with professionals such as psychologists or counselors) and informal (with family and friends). Every type is helpful and at any given point, we may find ourselves needing one form more than another.
If you're feeling alone and struggling, you can also reach out to The Crisis Text Line by texting TALK to 741741 or to the National Suicide Prevention Lifeline by calling (800) 273-8255.
Contributor
David C. Wang, Th.M., Ph.D., is an associate professor at Rosemead School of Psychology (Biola
University) and licensed clinical psychologist at drdavidcwang.com.
Key Resources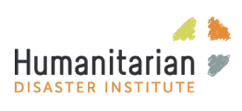 The Humanitarian Disaster Institute (HDI) is the country's first faith-based academic disaster research center and offers both a graduate degree program and a graduate certificate.
Education Credits
The program offers attendees the opportunity to earn up to .17 continuing education credits.
Accreditation Statement
The American Organization for Nursing Leadership is accredited with distinction as a provider of continuing nursing education by the American Nurses Credentialing Center's Commission on Accreditation. AONL is approved by the California Board of Registered Nursing, Provider Number 15740.
Special Assistance
AONL complies with the Americans with Disabilities Act and strives to ensure that no individual with a disability is deprived of the opportunity to participate in this program solely by reason of that disability. Through its agents, AONL will provide reasonable accommodations for a candidate with a disability who requests accommodations.