Patient Monitoring Actionable Data
Vital signs data is not enough. Meaningful changes in healthcare delivery require actionable data.
[Sponsored] Spacelabs SafeNSound™ platform enhances your monitoring equipment with tools and features that drive clinical and workflow efficiencies while enhancing patient safety. SafeNSound makes patient data available to clinicians for easy analysis and offers a suite of comprehensive reports. Communication tools facilitate and document caregiver communications in addition to a Mobile App that provides patient data - including waveforms and event data– when and where you need it. Bottomline - SafeNSound provides access to actionable data, when and where you need it.
Sign up to download the white paper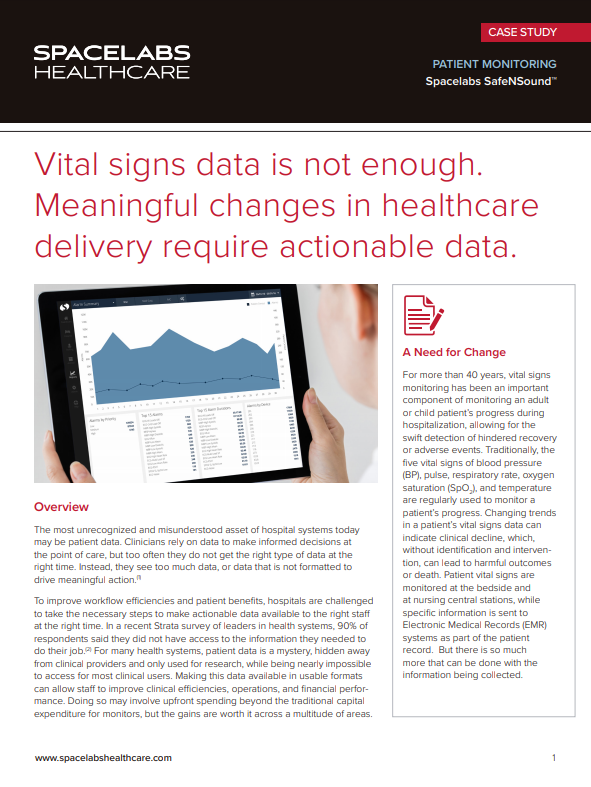 Sponsored By

By submitting this form, you agree to receive periodic communications from Spacelabs Healthcare. You may unsubscribe at any time.