Sponsor & Exhibitor Resources
Partner Pavilion Hours
The partner pavilion is available for viewing throughout the Virtual Conference. You are encouraged to have at least one booth rep available throughout the day on September 24. The manned booth hours are below. Please note the times are in Central Time.
Wednesday, Sept. 23 4:00-6:00 p.m. CT
Thursday, Sept. 24 10:00 a.m. – 1:00 p.m. CT
Attendee Mailing List
Purchase an attendee mailing list for an opportunity to connect with nurse leaders pre-conference or post-conference.
Note: Materials must be approved by AONL before mailing. Attendee email addresses, phone and fax numbers will NOT be provided per AONL policy.
$300 Sponsors | $1,250 Non-sponsors Pre-Conference Mailing List
The pre-list is available after September 5, 2020 and is for a one-time use only. Additional requests are subject to an additional cost.
$350 Sponsors | $1,750 Non-sponsors Post-Conference Mailing List
The post list is available after September 25, 2020 and is for a one-time use only.
Pre & Post Conference Bundle $500 ($150 savings)*
*This special offer is for 2020 Virtual Conference sponsors only.
Maximize Your Opportunity to Connect with Customers and Prospects
Introducing Tradeshow Logic's virtual exhibitor marketing toolkit – a customizable suite of a-la-carte marketing tools and services designed to help drive traffic to your online presence, increase engagement and improve your ROI in the new virtual event arena – and beyond.
Tradeshow Logic has procured a set of top line producers and packaged their services here so you can conveniently assemble the right tools to connect with your audience before, during and after the event.
Tradeshow Logic's customer care specialists are your single point of contact to answer questions and provide guidance about how these marketing tools can help: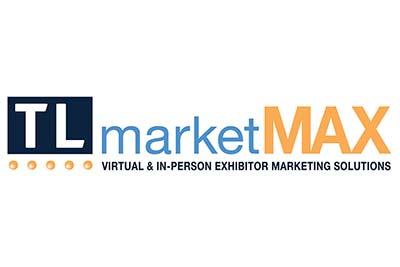 Tell your story and facilitate sales in a virtual environment
Increase awareness and drive attendance to your online booth
Create engaging and memorable methods for attracting prospective customers online
Acquire leads and grow your audience
(770) 432-8410 x152 | hmanning@tradeshowlogic.com
(770) 432-8410 x153 | kmaguire@tradeshowlogic.com