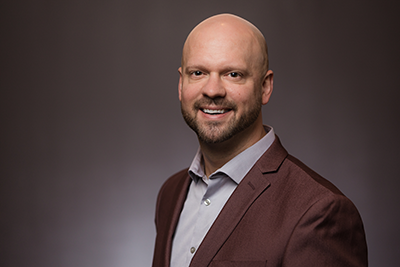 Erik Martin, DNP, RN, CENP
President
Erik Martin is vice president of patient care services and chief nursing officer at Norton Children's Hospital in Louisville, Ky., a 267-bed freestanding pediatric facility and Level I trauma center serving more than 170,000 patients a year. With more than 10 years of progressive leadership experience, Martin drives nursing efforts around improving care delivery and providing safe, quality care with an exceptional patient experience. Prior to joining Norton Children's Hospital in December 2018, Martin served as executive clinical director of the heart and vascular service line at the Christ Hospital Health Network, Cincinnati.
Martin is president of the American Organization for Nursing Leadership Board of Directors. He previously served as member of the AONL Board and currently serves on the Advisory Board for Nightingale College of Nursing. He holds a certification in executive nursing practice through the AONL Credentialing Center and is an alumna of the AONL Nurse Manager Fellowship program. He is the recipient of the inaugural Pamela Austin Thompson Early Careerist Award.
Martin holds a doctorate of nursing practice and bachelor's degree from Mount Saint Joseph University, Cincinnati. He earned his master's degree in nursing from Northern Kentucky University.