Nurse Executive Fellowship
The AONL Nurse Executive Fellowship is a highly interactive nine-month program designed for nurses who are new to the C- Suite in a senior executive role (CNO or comparable positions). Participants in the fellowship will develop critical executive competencies to lead in complex systems and to influence and inspire the nursing workforce and others.
This program uses expert faculty, thoughtful dialogue with peers, experiential simulation methodology and situational analysis to engage participants and equip them to address the challenges that nurse executives face.
Participants complete a validated personality assessment process used extensively in the corporate world and adapted for use in health care. Results indicating usual tendencies, stress tendencies and motivators are discussed 1:1 with a certified coaching professional.
Interested in hearing from a past Nurse Executive Fellowship participant to learn more about their experience? Email AONL@aha.org to get connected.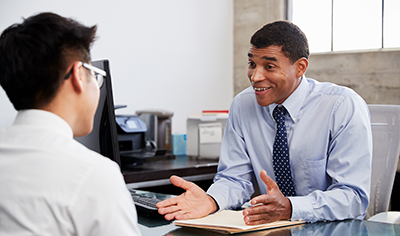 Develop the Following Skills
Strategic thinking and decision making
Executive presence and C-suite communication skills
Methods for innovation and change leadership
Governance and board relations
Executive business skills and how to leverage big data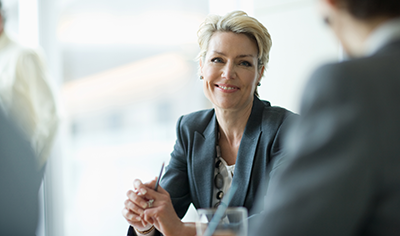 Who Should Apply?
Novice senior nurse executives with 0 to three years of experience in an executive role, including CNO, VP of Patient Services, System Director and COO.
The fellowship includes:
Fellowship retreats — three intensive face-to-face meetings
Cohort of peers — develop a life-long, supportive network
In-depth analysis — validated personality assessment with 1:1 coaching
Additional virtual learning — webinars and online small groups
Registration to the AONL 2020 Annual Conference
Opportunity to earn a Certificate in Executive Leadership from AONL
Application closed for the Nurse Executive Fellowship
CONTACT AONL@AHA.ORG TO LEARN ABOUT THE STATUS OF YOUR APPLICATION
Requirements & Tuition
The program fee includes all course materials, three face-to-face meetings, webinars, personality assessment with 1:1 coaching session and registration fees for the AONL 2020 Annual Conference. Participants also receive a complimentary registration to AONL Advocacy Day and a discount on the Health Care Finance for Nurse Executives certificate program. Participants are responsible for all additional expenses including travel, accommodations and meals not provided during the meeting sessions.
AONL MEMBER TUITION FEE $14,000.00
AONL NON-MEMBER TUITION FEE $14,750.00
Required Application Documents
Leadership Story Maximum of 1000 words
This essay should provide insight into who the applicant is, both a personal and professional leader. The essay is not intended to be a narrative of the applicant's career journey but a personal story detailing those experiences that have impacted their professional practice and defined who they are. Include a brief description of your current role as a novice executive and when you entered that role.
Participation in the AONL executive fellowship requires a commitment of time and resources. To confirm that the organization is in support of participation, we ask that this form be completed by the person the fellowship applicant reports to. Once completed, the applicant will upload this form as part of their application
Organization Chart PDF or word document
Copy of your teams current organization chart.
Additional Resources Resume | Job description
A resume and cover letter is required to complete the application. Applicants will need a copy of a current job description
Session One | Scottsdale, Ariz. January 20-22, 2020
Session Two | Nashville AONL 2020 March 18-21, 2020
Session Three | Washington, D.C. June 1-3, 2020
Session Four | Chicago October 26-28, 2020
Continuing Education Contact Hours
This fellowship is approved for continuing nursing education contact hours. Fellows will earn a minimum of 50 contact hours with the opportunity to earn more.
Accreditation Statement
The American Organization for Nursing Leadership is accredited as a provider of continuing nursing education by the American Nurses Credentialing Center's Commission on Accreditation.
Contact AONL for questions or if you are interested in future courses.