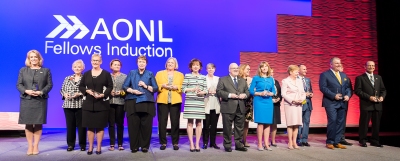 The premier nurse leaders of AONL
FAONL Inductees
Out of an active membership base of over 10,000 nurse leaders the AONL Fellow Designees nurses have gone above and beyond in their careers to earn this premier nursing leadership designation. These nurses have earned the highest mark of achievement in nursing leadership.
Learn who is in the 2020 FAONL class.
Learn who is in the 2019 FAONL class.