Nurse Leader Competency 180 Assessment
Developed for individuals looking for a 180 view of competency attainment. After you evaluate yourself, your supervisor rates you on each of the competencies. You must be an AONL member to complete to use the 180 assessment.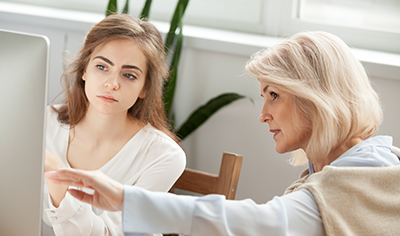 Improve your skill set with the help of your manager
You and your manager must complete the assessment to receive the report
This assessment is for individuals looking for feedback and gap identification.
This assessment is best for:
Individual identification of strength and growth opportunities for career development
Mentorship and career planning feedback
The report will be sent from AONL@custominsight.com. Please mark email address as a "safe sender" in your email account. If you do not receive your report, please check your SPAM filter. You may need to contact your IT department to address your organization's firewall settings.
Questions?
If you have any questions about the AONL competencies assessment, visit our Assessment FAQ or contact AONL@aha.org.