Nurse Leader Competency Organizational Assessment
Developed for organizations who need a full view of the competency levels of nurse managers and nurse executives across the organization. Organizations identify 5-150 nurse leaders and their supervisors to complete the 180-assessment. This option is for organizations who wish to formalize the competency assessment and receive custom reporting.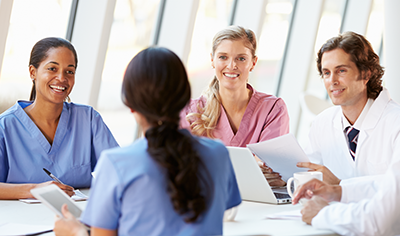 Improve your teams skill set
This assessment is best for:
Organizations looking to establish career development benchmarks
Performance management and benchmarking
After each nurse leader and supervisor complete the assessment, your organization will receive an aggregate report that scores the leadership domains and competencies across all respondents. Additionally, each participant will receive his/her individual 180-assessment report. A raw data export is also available.
To enroll in the Nurse Leader Competency Organizational Assessment, contact AONL at AONL@aha.org or (312) 422-2800. Pricing varies based on number of participants.