Johnson & Johnson Nurses Innovate QuickFire Challenge
Calling for Nurse Innovators
As innovators on the frontlines of health care, nurses have the power to profoundly change lives. The COVID-19 crisis has further amplified this truth, bringing new meaning to the International Year of the Nurse and the Midwife.
The power of nurse-led innovation and knowledge is more critical than ever when developing potential solutions amid a global pandemic. With extensive patient experience, nurses' ideas have the potential to profoundly improve human health.
We are proud to partner with Johnson & Johnson and the Society of Nurse Scientists, Innovators, Entrepreneurs, & Leaders (SONSIEL) for the Johnson & Johnson Nurses Innovate QuickFire Challenge in COVID-19 Patient Care. As part of our mission to shape health care through innovative and expert nursing leadership, the QuickFire Challenge will nurture early-stage ideas from the frontlines of COVID-19 by celebrating, supporting, & mentoring the nurse innovators behind them.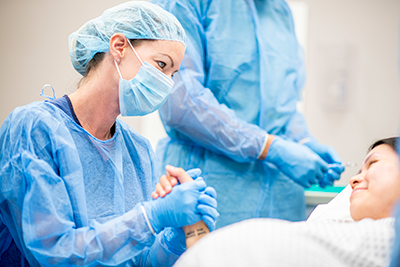 Access to Grant Funding & Mentoring
The nurse innovators with the best idea(s) will receive up to $100,000 in grant funding, mentoring from experts across the Johnson & Johnson Family of Companies, and access to the Johnson & Johnson Innovation – JLABS ecosystem to help bring their ideas to life.
Ideal Applicants
We are looking for nurse-led ideas from nurses and nursing students around the world focused on improving COVID-19 patient care, with specific interest in, for example: facilitating remote patient monitoring and communications, data and reporting, resiliency and self-care, supporting a safe return to work or school, supporting sharing of best practices, and addressing racial disparities and inequities in health care.
Awards
Grant funding up to $100,000
Mentoring from experts within the Johnson & Johnson Family of Companies
Access to the Johnson & Johnson Innovation - JLABS ecosystem
Reviewer and/or Judge Volunteer Role
The applicaion period of the reviewer and judge volunteer roles has passed. Applicants will be be notified via email no later than September 15 (reviewers) and October 15 (judges).
Promotion of this opportunity does not constitute an endorsement or an approval by AONL of any of the products, services or opinions of Johnson & Johnson Innovation, JLABS, affiliated organizations or individuals participating. AONL bears no responsibility for the selection, award, accuracy, legality or content resulting from the opportunity. Please contact Johnson & Johnson Innovation, JLABS for answers to questions regarding the opportunity.
Powered by

In partnership with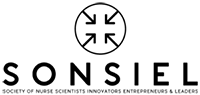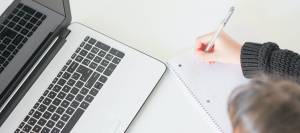 Webinar
The Problem Solvers: Nurse Innovators Taking On COVID-19 Patient Care Challenges
Sept. 23
Talk with leaders from Johnson & Johnson, AONL and SONSIEL to learn about the Nurses Innovate QuickFire Challenge for COVID-19 Patient Care.