Rethinking Nurse Staffing Models
Changes in nurse staffing models and care delivery post-COVID-19
[Sponsored] The COVID-19 pandemic severely disrupted nurse staffing models. As hospitals struggled, nursing leaders repurposed staff, onboarded nursing students prior to graduation and utilized travel nurses. Yet, hospitals still needed staff. In response, health care organizations switched to team-staffing models and used telehealth to reduce the stress on hospital services.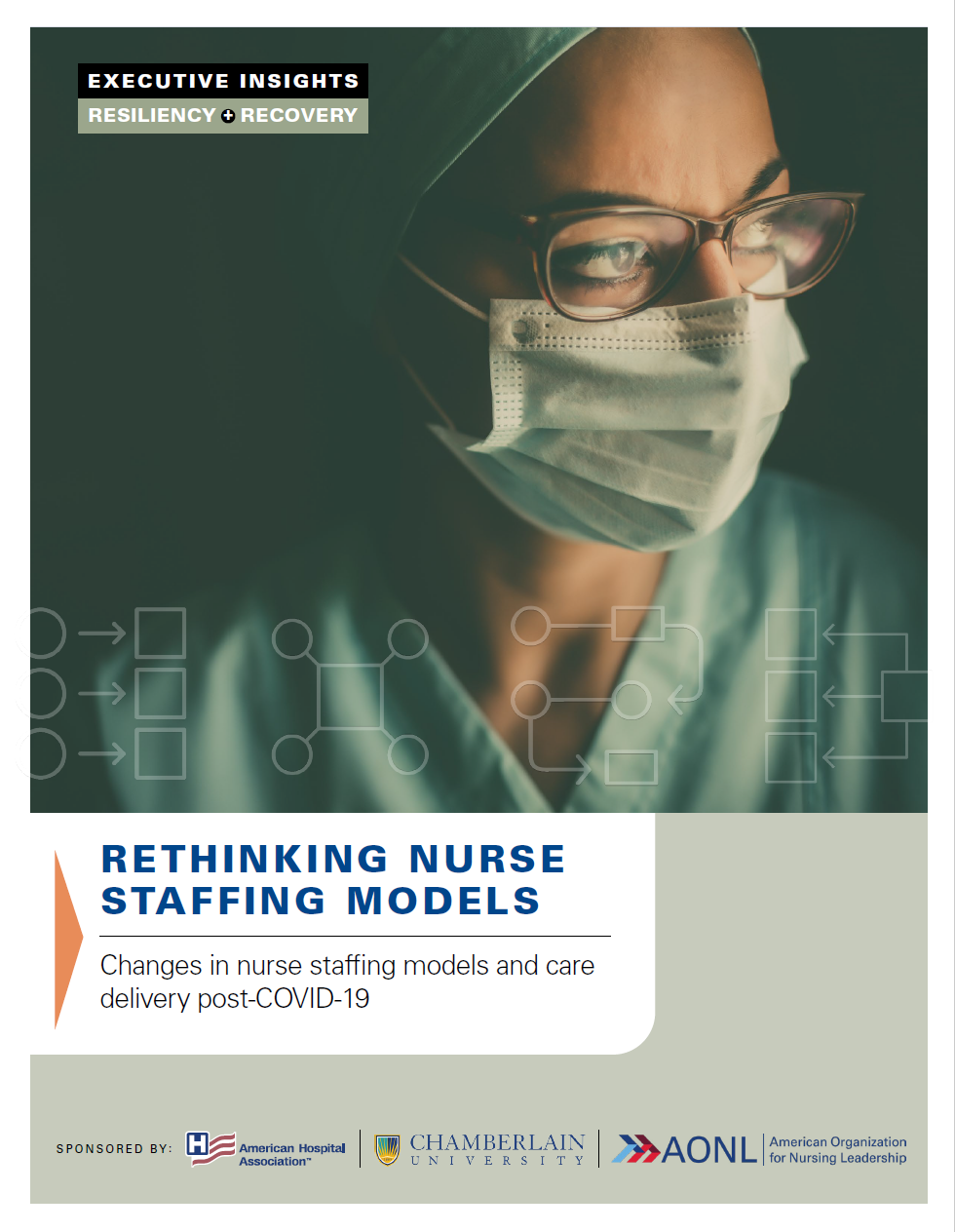 This virtual executive dialogue convened nurse executives to share ideas on future nursing staffing models and to discuss how their organizations persevered. This executive dialogue will highlight key findings on:
Developing support programs for nurse leader burnout.
Improving patient outcomes through workforce redeployment and diversification.
Increasing patient engagement through telehealth strategies.
Implementing team based models to meet staffing demands.
Download Executive Dialogue
Rethinking Nurse Staffing Models
Sponsored by