Channeling Inner Strength Through Sisu
When facing extreme, unprecedented circumstances, we're challenged to find new reserves of strength and resilience within. Hear a reflection on Sisu, the Finnish word for fortitude and determination and the human capacity for deep strength and perseverance.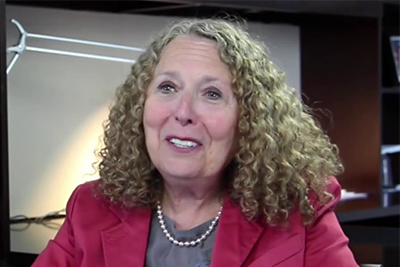 Speaker
Barbara Mackoff, EdD
Dr. Mackoff is a consulting psychologist, author and leadership educator with a strong focus on the demands of nursing practice.
Key Resources

Supported by an unrestricted grant from the Johnson & Johnson Foundation in partnership with the Johnson & Johnson Center for Health Worker Innovation
Education Credits
The audio recording offers participants the opportunity to earn up to .30 continuing education credits.
Accreditation Statement
The American Organization for Nursing Leadership is accredited with distinction as a provider of continuing nursing education by the American Nurses Credentialing Center's Commission on Accreditation. AONL is approved by the California Board of Registered Nursing, Provider Number 15740.
Special Assistance
AONL complies with the Americans with Disabilities Act and strives to ensure that no individual with a disability is deprived of the opportunity to participate in this program solely by reason of that disability. Through its agents, AONL will provide reasonable accommodations for a candidate with a disability who requests accommodations.