Easy to Use Technology Improves Care Delivery
[Sponsored] Easy to use technology enables providers to simply be providers. By augmenting patient care with technology services, health care providers can focus on treating their patients and leverage outside experts for responsibilities like communication assistance and cultural brokerage. By implementing patient engagement technology and language services, healthcare providers never have to worry about the flow of communication with limited English proficient, deaf and hard of hearing patients.
The integration of language services keeps health care organizations compliant with federal regulations surrounding language access in health care and has been proven to improve the LEP patient experience and reduce the likelihood of readmissions. Download the white paper to learn how communication experts can help streamline patient care.
Download white paper to learn more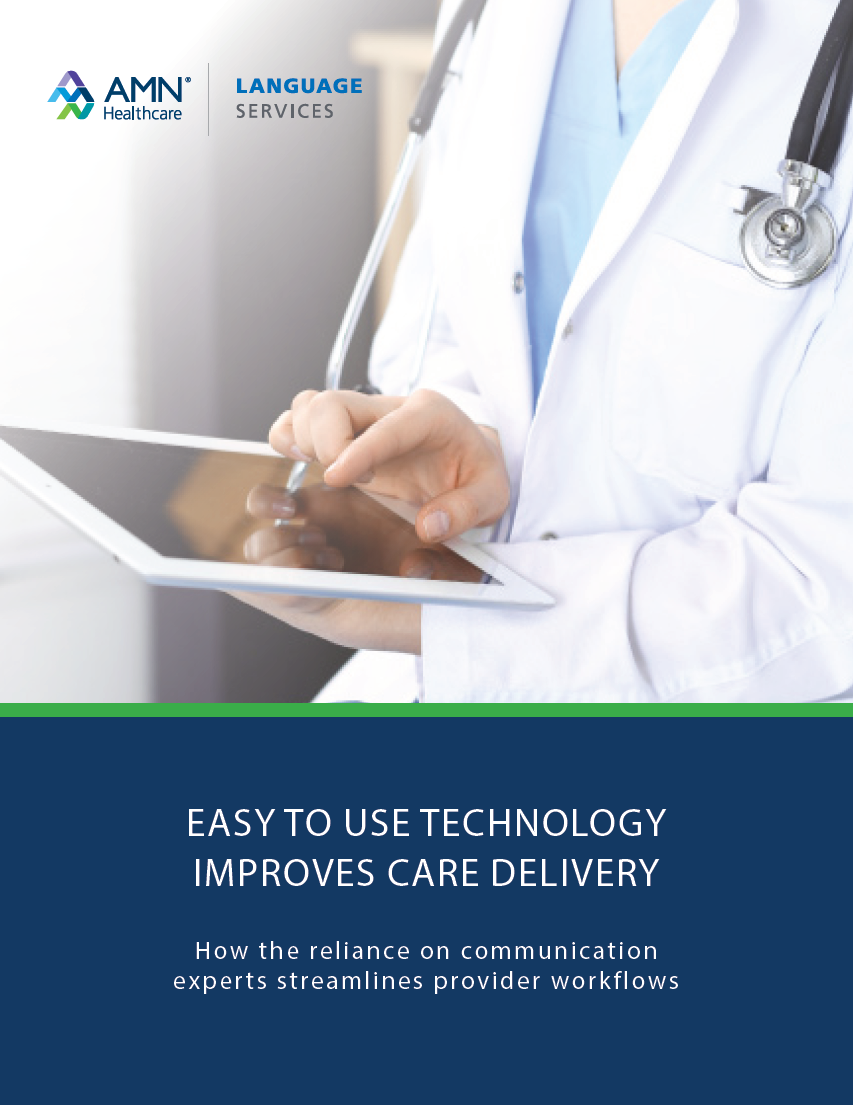 Sponsored By

By submitting this form, you agree to receive periodic communications from AMN Healthcare Language Services. You may unsubscribe at any time.
In September 2011, The American Hospital Association (AHA) convened a roundtable of clinical and health systems experts to examine the future primary…
AONL and the American Academy of Ambulatory Care Nursing collaborated to outline how nurse leaders in inpatient and post-acute/outpatient settings…