The AONL Nurse Manager Fellowship is a year-long professional development program designed to target the unique leadership development needs of nurse managers through an in-depth environment of learning. The fellowship program seeks to prepare and enable nurses to lead change to advance health, based on the Nurse Manager Learning Domain Framework, developed by AONL. Participants strengthen their current skills, master new competencies and continue the life-long learning needed for the next generation of successful nurse leaders.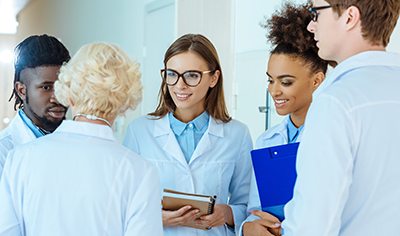 Develop the Following Skills
Voice as a leader
Conflict navigation
Appreciative inquiry and practice
Reflective practice
Fun in the workplace
Staff engagement and retention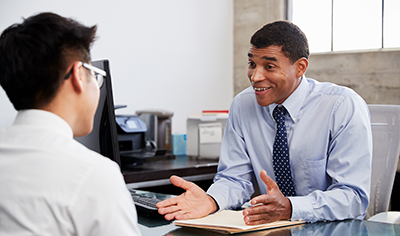 Who should apply?
Fellowship participants come from various practice settings that provide direct patient/client care across the care continuum. Applicants should have a minimum of one year experience as a nurse manager. Job title is not the determining factor, but rather the role and responsibilities of the applicant's position as detailed in a current job description.
Fellowship Retreats
Five face-to-face meetings during the course of the year.
Cohort of peers
Develop a life-long, supportive network.
Attendance at national leadership meetings
The AONL 2020 Annual Conference, AONL Advocacy Day and the AHA Leadership Summit.
Additional virtual learning
Pre-AONL Advocacy Day prep webinar.
Applications will open in August
Sign up to be notified when the application opens
Requirements & Tuition
Participants must invest the time and energy needed to complete all components of the fellowship program. Attendance at all in-person retreats is mandatory. The program fee includes five face-to-face meetings, all course materials, onsite meeting fees and registration fees for the AONL Annual Conference, Advocacy Day and AHA Summit. The fellow is responsible for all additional expenses including travel, accommodations and meals not provided during the meeting sessions.
Financial aid opportunities available for nurse managers from small, rural or critical access health care organizations are available from the AONL Foundation. *Must be accepted into the Nurse Manager Fellowship to qualify for financial aid.
AONL Member Tuition Fee $7,999.00
AONL Non-member Tuition Fee $8,500.00
Required Application Documents
Leadership Story Limit 1000 words
This essay should provide insight into who the applicant is, both a personal and professional leader. The essay is not intended to be a narrative of the applicant's career journey but a personal story detailing those experiences that have impacted their professional practice and defined who they are.
Capstone Project Proposal Limit one page proposal
The capstone project is intended to benefit the sponsoring organization either through a process improvement, resource management, new service, or business line development. Additionally, the project should develop and enhance your leadership competencies. Must include project title, statement of the project, description, measured outcomes and how ROI is measured.
All fellowship applicants are required to submit a statement of support from the sponsoring organization's chief nurse executive or equivalent.
Additional Resources Resume | Job description
A resume and cover letter is required to complete the application. Applicants will need a copy of a current job description.
Cancellations and Withdrawals
All cancellations and withdrawals must be submitted in writing. For cancellations or withdrawals received on or before December 20, 2019, tuition will be returned, less a processing fee of 10 percent. As of December 21, 2019 no refunds will be made.
Accreditation Statement
The American Organization for Nursing Leadership is accredited as a provider of continuing nursing education by the American Nurses Credentialing Center's Commission on Accreditation.
Contact AONL for questions.