Submit an abstract to present at AONL 2020

AONL is seeking inspiring leaders like you to share best practices and innovative ideas at AONL 2020, the nursing leadership event of the year. Submission deadline is August 2, 2019.
Content priorities
AONL has identified the following content themes for which we seek proposals for conference presentations. We are looking for leaders across the continuum who can share their story of proven and innovative practices in nursing leadership.
WORKFORCE STRATEGIES
Topics Such As:
Workforce engagement and retention, developing the next generation of nurse leaders, addressing staffing challenges, building collaborative teams and partnerships.
LEADERSHIP PRACTICES
Topics Such As:
Addressing current challenges with innovative solutions faced by nurses in any leadership role, leading by influence, using big data, legal issues, systems thinking and high reliability organizations.
CARE DELIVERY APPROACHES
Topics Such As:
Transformative models of care, leveraging artificial intelligence and technology and sustaining excellent clinical outcomes.
HOT TOPICS
Topics Such As:
Tell your story of best practices and innovative ideas around the pressing issues you are facing. Ideas in this category include, but are not limited to, mental health needs, the opioid crisis, mass casualties and the shift from inpatient to ambulatory.
Presentation formats
The intended outcome of a good abstract is to create a compelling presentation that will inspire and engage through dissemination of innovative, applicable ideas that meet a real need. AONL 2020 offers several sessions formats to enhance the learning, sharing, and networking experience for conference participants.
Abstract submission site closes on August 2 at 3:00 p.m. CT. Incomplete abstracts will not be reviewed.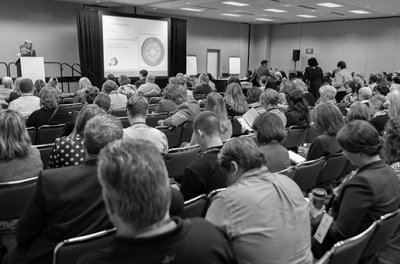 Podium
50-min. lecture and Q & A
Traditional podium presentations should have clear takeaways and be participatory and as engaging as possible.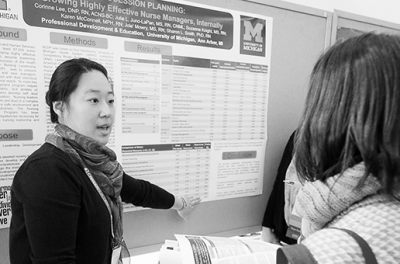 Poster
Two 50-min. manned poster sessions
The goal is to have a conversation with an organized, visually appealing poster. Be prepared to bring the learner into the conversation.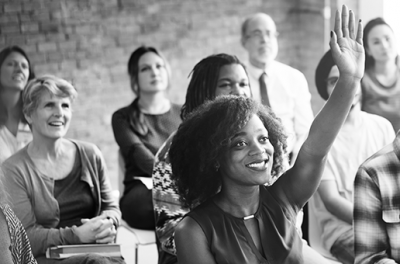 Ignite
5-min. pitch on an idea or practice
Multiple presenters will deliver a 5-minute presentation. After all presenters have spoken, they will lead small-group discussions with participants. Due to the nature of the Ignite sessions, the selection process is a two-step process, requiring a video submission in the second round.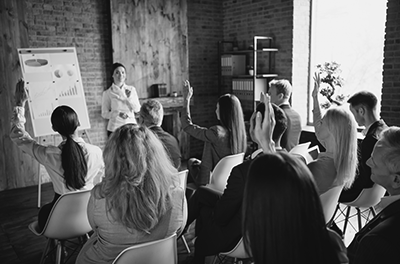 Small Group Discussions
10-min. intro with 40-min. audience discussion
In the first 10-minutes the presenter poses an idea. The next 40-minutes is where, the presenter becomes the facilitator and invites discussion allowing the audience to steer the conversation.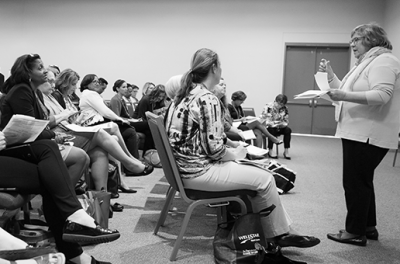 Enlight10 - New for 2020
10 min. foundational tips
Are you an expert or innovator in a foundational leadership skill (time management, engaging staff, leading an energized meeting, etc.)? Take on the 10 minute challenge to succinctly present advice to new leaders to develop that skill. Speakers should be experienced and succinct in their presentation of a focused topic or idea.
Abstract Requirements
The following components must be included in each submission:
Organize, outline and write the abstract in a Word document before entering the content to the online submission. This will save time, ensure the word limits are met, avoid spelling errors and avoid your browser timing out of the session, causing you to start over. After the abstract is written, you can copy/paste the information into the submission form.
Abstract Review Categories
Reviewers will score abstracts based on the following categories:
Important Dates for Submitters
June 19, 2019
Webinar: How to Write a Solid Abstract - Access Webinar
August 2, 2019
Abstract submission site closes at 3:00 p.m. CT. Incomplete abstracts will not be reviewed.
Week of October 21, 2019
Notification emails sent to primary presenter
Week of November 6, 2019
Registration and housing opens (discounts for selected presenters will be available)
March 18 - March 21
AONL 2020: Inspiring Leaders – Nashville
Contact Information
Contact the AONL Annual Conference team for any questions regarding abstract submissions or notifications.