Exhibit Application & Resources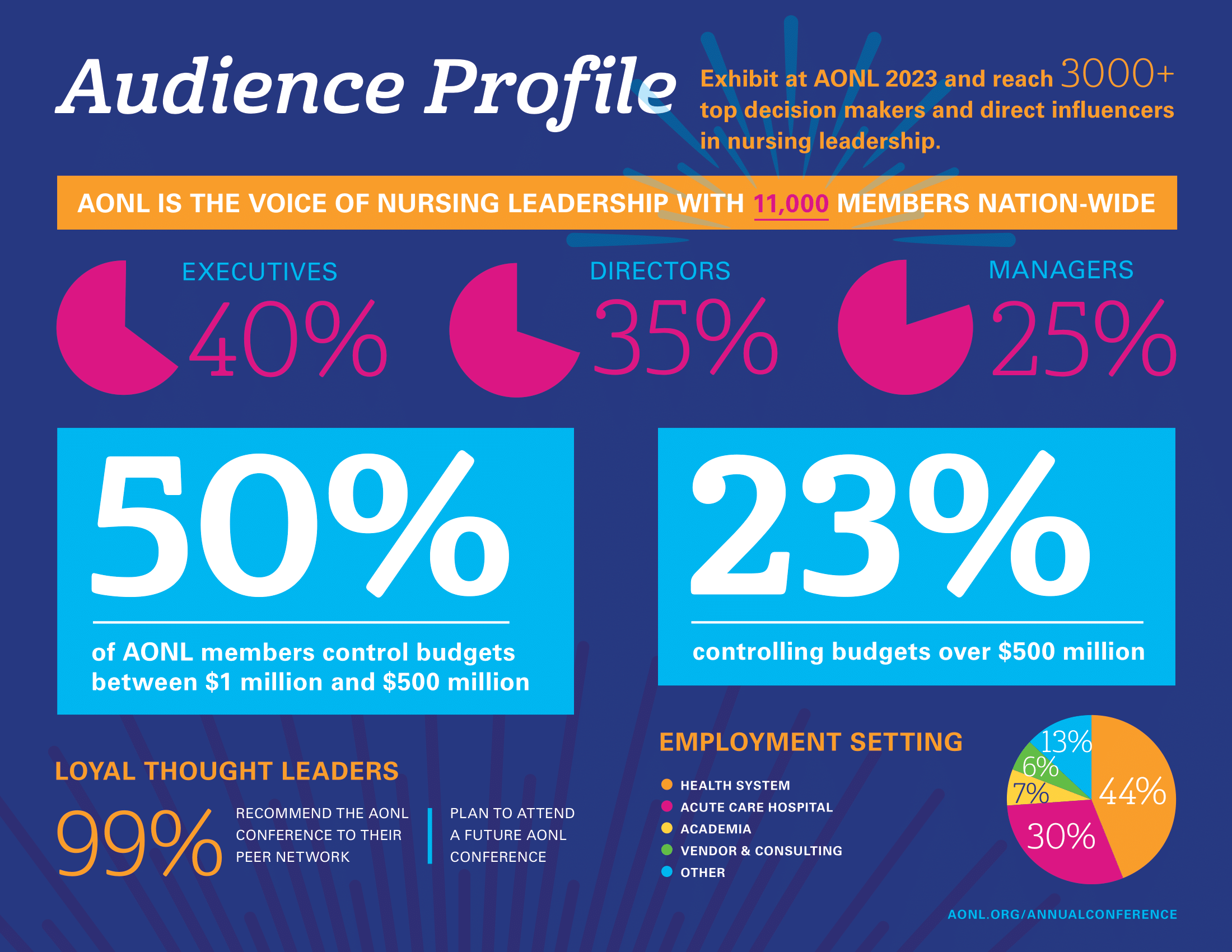 Contact AONL 2023 Exhibit Representatives
770-432-8410 x158 | kromano@tradeshowlogic.com
770-432-8410 x153 | kmaguire@tradeshowlogic.com
Standard Booths: $3,700
10 x 10 ft. (100 sq. ft.)
8' high back wall drape, 3' high side rail dividers, company ID sign.
Four exhibitor booth staff badges granting your team members access to the exhibit hall and networking events. Booth staff badges include lunch vouchers.
One full-conference badge to immerse in the conference experience at breakout sessions, lunches and social events. Additional full-conference exhibitor badges can be purchased separately.
Company listing on the conference app.
Comprehensive marketing kit.
Daily aisle maintenance and 24-hour security in the exhibit hall.
Does not include: Furniture, booth carpet or floor covering, booth cleaning, material handling, electricity, internet, storage. The complete service kit with pricing will be available approximately 6 weeks prior to move-in.