The city of San Antonio will provide a safe and welcoming stay for attendees.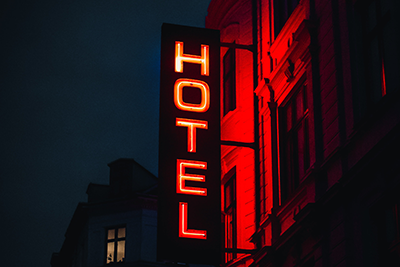 Individual Hotel Reservations
The discounted AONL block spans several hotels near the conference venue, Henry B. Gonzalez Convention Center, with nightly rates ranging starting at $229. To reserve your sleeping room, you must first register for the conference. Upon completing your registration, a housing link and booking information will be provided in your registration confirmation email, which will allow you to book your accommodations at the discounted AONL 2022 Conference rate.
Hotel reservations are taken on a first-come, first-served, space available basis. Submit your request as soon as possible for the best opportunity of receiving your hotel choice.
Meeting registration does not guarantee room availability.
Orchid Events is the only official housing bureau of AONL 2022.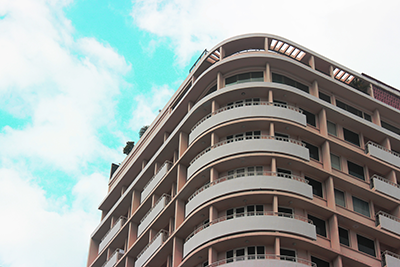 Group Hotel Block
Group blocks can be requested for those organizations that need to reserve 10 or more hotel rooms. All individuals listed on the form must first be registered in order to qualify for the group block. To request a group block, complete an online room block request.
Housing questions? Contact help@orchid.events or 855-285-4791.
Housing Policies
All reservations should be made with the official AONL 2022 Housing Company, Orchid Events.
Reservations may be made by phone or via the web once registration is complete.
Reservations must be received by Orchid Events by March 18, 2022. After March 18, the discounted room rate is not guaranteed and is subject to availability.
A credit card guarantee, for one night's room and tax is required at the time of reservation for each room reserved. Your credit card will not be charged during this initial stage and will be held as a GUARANTEE only.
Orchid Events will send reservation acknowledgements within 24 hours via email if booked online or by telephone. If you do not receive your acknowledgement in this time frame, contact Orchid Events. You will not receive a written confirmation from the hotel.
Any reservation cancelled within 48 hours of arrival date will be charged one night's room and tax. *Note: Group blocks have a different cancellation policy.*
The Hotel may charge an Early Departure Fee if you check out prior to your scheduled departure date.
Questions or Special Requests?
For questions or special requests, please contact Orchid Events. Special requests are not guaranteed. The hotel will assign specific room types upon check-in, based on availability.
Telephone: Toll-free (US): 855-285-4791 / International: 801-433-0664
Agents available 9:00 a.m. to 1:00 p.m. Mountain Standard Time, Monday through Friday
Alert! Be Aware of Housing Scams
Orchid Events is the only official housing bureau of AONL 2022 and other companies may not provide the prices, service and reliability available from Orchid Events. If you as an attendee are contacted by ANY company except Orchid Events about hotel reservations for the AONL 2022, please inform AONL Show Management. AONL shall not be responsible for any damages or costs related to any hotel reservations made via an unauthorized solicitation of hotel reservations.
Previous attendees reported that after paying these companies, no rooms were reserved, and they lost their money. If you are contacted by another housing company trying to sell hotel rooms, please notify aonlannualconference@aha.org.