AONL 2022 Call for Abstracts
Abstract Presentation for AONL 2022
AONL 2022 will focus on improving patient care and promoting health across the care continuum using themes highlighted in the Future of Nursing report and enduring adaptive practices forged in the pandemic.
Conference Themes
The focus for AONL 2022 will be promoting both outcomes-driven best practices as well as innovations forged in the crisis to accelerate efforts to:
Innovative Care Delivery and Roles
Including, models tested during the pandemic, APRN models, hospital at home, and virtual care.
Workforce of the Future
Attracting and retaining nurses in all care delivery settings, creative partnerships to secure educational pipeline, innovative internships, onboarding or nurse residency models, workforce data predictions.
Health Equity and Diversity
Advance health equity, eliminate racial disparities, and lead diversity, equity and inclusion initiatives.
Mental health and wellbeing
Including moral distress, grief and resilience, workplace violence and incivility.
Technology
Integrate and use technology and artificial intelligence in practice, and address cybersecurity, including telehealth, proactive rounding, streamlining documentation, education, productivity and outcomes tracking.
Advocacy
Responding to current topics in advocacy including barriers to care.
Pandemic Lessons
Integrate issues highlighted by the pandemic that we need to apply to other situations, including supply chain sustainability, emergency preparedness, preserving lessons learned.
Important Dates
Submission Deadline Aug. 31, 2021
Abstract submission portal closes at 5:00 p.m. CT. Incomplete abstracts will not be reviewed.
Notification Sent Week of Nov. 15, 2021
Notification emails are sent to the primary presenter.
Conference Registration & Housing Week of Nov. 30, 2021
Registration and housing opens. (Discounts for selected presenters will be available)
Presenter Orientation Dec. 2021
Brief orientations will be held in December to prepare accepted presenters to deliver compelling presentations in their specific formats.
AONL 2022 Conference April 11-14
Presentation Formats
The intended outcome of a good abstract is to create a compelling presentation that will inspire and engage through the dissemination of innovative, applicable ideas that meet a real need. AONL 2022 offers several sessions formats to enhance the learning, sharing and networking experience for conference participants.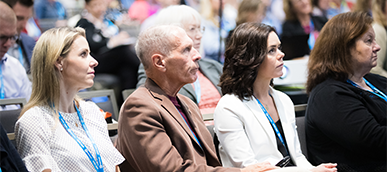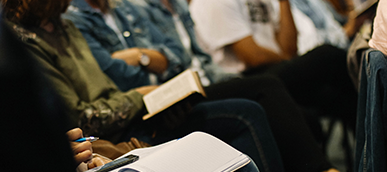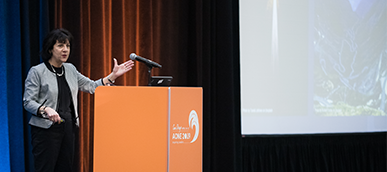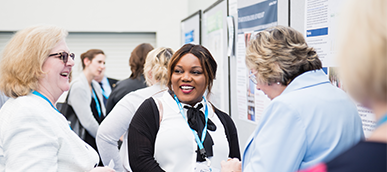 Abstract Requirements
Prior to developing an abstract, it is important to review the submission requirements, character limits within each section and AONL 2022 content priorities.
Tip: Organize, outline and write the abstract in a Word document before entering the content to the online submission. This will save time, ensure the word limits are met, avoid spelling errors and avoid browser time-out issues. After the abstract is written, please copy/paste the information into the submission form.
Review Categories
Reviewers will score abstracts based on the following categories. Please keep these in mind when writing your abstract.
Relevance
The abstract should address important issues facing nursing leadership that are relevant and inspiring with practical takeaways.
Impact
The abstract should include a clear description of lessons learned along with clear research and success measures.
Evidence
The abstract should include relevant evidence that provides support for an initiative or practice.
Originality
The abstract should offer innovative practices and ideas that are stimulating and challenging, soliciting thoughtful reflection on leadership practice. The abstract should address how the work has led to transformation in nursing practice and leadership.
Application
The abstract should provide information to support how the program, initiative or research could be adopted or addressed by others in a variety of settings (rural, community, critical access, etc.). Research studies should include application and relevance for nurse leaders.
Cogency
The abstract should be focused, easy to follow and offer clear implications for what a participant will gain by attending the session. Objectives should be meaningful and obtainable with a clear connection that it meets AONL Conference attendees' expectations for excellence.