CNML Virtual Essentials Review Course
Start Your Journey to CNML certification
The Certified Nurse Manager and Leader (CNML®) Virtual Essentials Review Course offers in-depth preparation designed to build your confidence for the CNML certification exam. In four virtual sessions, facilitators will cover the four practice areas included on the CNML exam:
Financial Management
Human Resource Management
Performance Improvement
Strategic Management & Technology
Using scenario-based learning, participants will assess their level of competency in their own leadership practice; strengthen those competencies through practice, discussion, and sharing of perspectives; and be prepared for successful completion of the CNML certification exam.
What is included in your registration?
Facilitator-led sessions covering the four practice areas included on the exam
Review of strategies and tips to strengthen exam-taking skills
Interactive discussions and Q&A with faculty and other course participants
Opportunity to earn up to 7 contact hours
Six months of access to on-demand course content
---
AONL Member Price: $375.00
Member of AONL + Online Practice Exam Price: $470.00 - Save $20 on the practice exam
Nonmember of AONL Price: $475.00
Nonmember of AONL + Online Practice Exam Price: $655.00 - Save $20 on the practice exam
Schedule
The course four sessions scheduled over a four-week period.
Day 1 11:00 a.m. - 1:00 p.m. CT
Day 2 11:00 a.m. - 1:00 p.m. CT
Day 3 11:00 a.m. - 1:00 p.m. CT
Day 4 11:00 a.m. - 1:00 p.m. CT
Instructors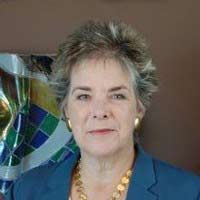 Recently retired from her position as the Regional Vice President of Clinical Services at Banner Health and remains active professionally. Kathy has been a nurse for more than 45 years including more than 30 years in a variety of leadership positions and has presented on nursing leadership. She is a Wharton Fellow and a past member of the AONL board of directors, the Colorado Organization of Nurse Leaders and the Center for Nursing Excellence, the last of which she served as a board member and Chair. Kathy currently represents AONL on the Board of Governors of the Alliance for Ethical International Recruitment Practices. In addition, she has worked closely with the Colorado Health and Hospitals Association. She participated in the oversight and development of the CENP exam. She earned her Master of Science from the University of Colorado in 1984, her Bachelor of Science from Metropolitan State College in 1981, and her Diploma in Nursing from the Henry Ford Hospital School of Nursing in 1972. In addition to her professional certifications, she is certified as a Just Culture Champion.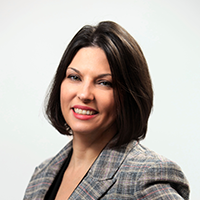 Andrea Schuermann, MSN, RN, CNML, NE-BC, is a progressive nurse leader with 19 years of experience. Her current role focuses on professional practice, Magnet Designation, and Medication Safety. Relationship building and developing essential partnerships are keys to her success. She is passionate about shaping the environment for clinical nurses to be successful and providing the tools and skills for nurse leaders to lead effectively. She is wife and mother of three young adults and is currently pursuing a PhD at the University of Central Florida.
Technical Requirements
Each virtual session will be hosted via Zoom teleconference. Attendees are encouraged to participate in every session using Zoom teleconferencing Voice over Internet Protocol (VoIP). Please review the technical requirements needed for Zoom teleconferencing.
Contact Hours
The program offers participants the opportunity to earn up to 7.0 education contact hours.
ACCREDITATION STATEMENT
The American Organization for Nursing Leadership (AONL) is accredited with distinction as a provider of continuing nursing education by the American Nurses Credentialing Center's Commission on Accreditation.
AONL is approved by the California Board of Registered Nursing, Provider Number 15740.
AONL is authorized to award 7.0 hours of education contact hours for this program.
SPECIAL ASSISTANCE
AONL complies with the Americans with Disabilities Act and strives to ensure that no individual with a disability is deprived of the opportunity to participate in this program solely by reason of that disability. Through its agents, AONL will provide reasonable accommodations for a candidate with a disability who requests accommodations.
DISCLAIMER
Use of these or any other course(s)/material(s) does not imply eligibility for certification or successful performance on any certification exam, nor is it a requirement to qualify for individual certification. These course(s)/material(s) are optional and are some of the multiple resources that may be used in preparation for the exam.