Catch up with colleagues and make new connections at networking events planned for you at AONL 2023.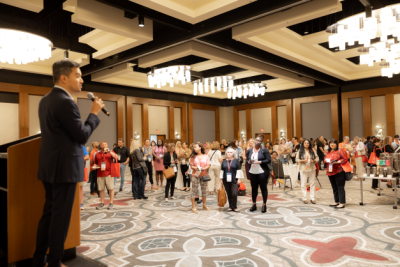 First-Time Attendee Reception
Monday, May 1 | 5:00 - 6:00 p.m.
All first-time conference attendees and new members are invited to this special networking reception. Participate in a networking activity to make connections with others while enjoying complimentary food and beverages.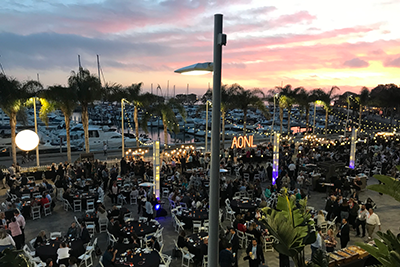 Welcome Event
Tuesday, May 2 | 6:30 - 9:30 p.m.
Reconnect with friends and meet new ones at this must-attend event. Kick off AONL 2023 with a high-energy evening with live music, food trucks and more.
Conference badges MUST be worn for admittance to event venue.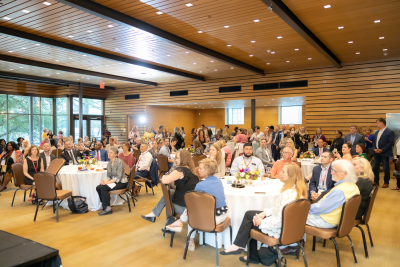 AONL Foundation Soirée
Wednesday, May 3 | 6:30 - 8:30 p.m.
Step back to the Golden Age of Hollywood at the Foundation Soirée taking place at the Marriott Anaheim. Reserve your ticket for this unforgettable evening benefiting the AONL Foundation when you register for AONL 2023.
Please contact Dani Ward, AONL Foundation director, at dmward@aha.org or (312) 422-2808 if you would be interested in sponsoring a table, or for additional sponsorship opportunities.