Catch up with colleagues and make new connections at networking events planned for you at AONL 2023.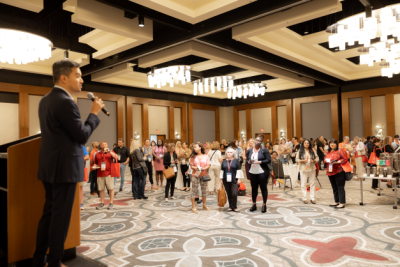 First-Time Attendee Reception
Monday, May 1 | 5:00 - 6:00 p.m.
All first-time conference attendees and new members are invited to this special networking reception. Participate in a networking activity to make connections with others while enjoying complimentary food and beverages.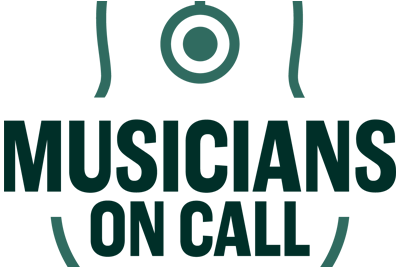 American Hospital Association Political Action Committee (AHAPAC) Event
Monday, May 1 | 6:30 PM
The AHA Political Action Committee (AHAPAC) is teaming up with Musicians On Call to bring hit songwriters "in the round" to share their songs and stories that inspired them. Join us for an unforgettable evening at THE RANCH Saloon for "The Power of a Song."
To register, please fill out this form online, or print this form and mail a check.
For registration questions please email Laura Werner: lwerner@aha.org.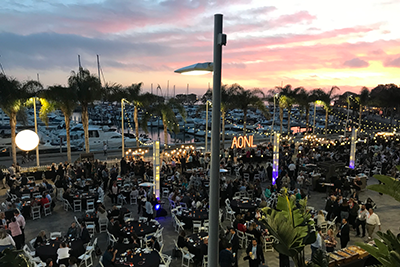 Welcome Event
Tuesday, May 2 | 6:30 - 9:30 p.m.
Let's party on the Grand Plaza of the Convention Center, California style! Enjoy the taste and flavors, tunes and vibes of everything California. The Grand Plaza will be decked out with food trucks, beach tunes and opportunities to enjoy the great weather of Anaheim while mingling with colleagues and friends. Come join us for a night of entertainment and fun.
Conference badges MUST be worn for admittance to event venue.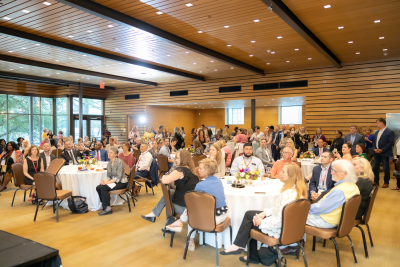 AONL Foundation Soirée
Wednesday, May 3 | 6:30 - 8:30 p.m.
Step back to the Golden Age of Hollywood at the Foundation Soirée taking place at the Marriott Anaheim. Reserve your ticket for this unforgettable evening benefiting the AONL Foundation when you register for AONL 2023.
Please contact Dani Ward, AONL Foundation director, at dmward@aha.org or (312) 422-2808 if you would be interested in sponsoring a table, or for additional sponsorship opportunities.