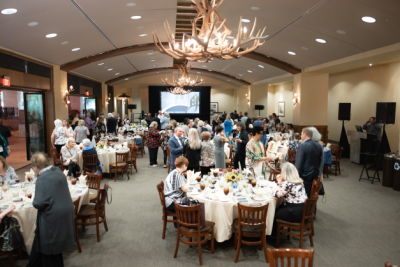 FAONL Reception | $7,500
The sponsorship includes the following benefits:
Event Signage, Table Tent Cards and Beverage Napkins with Company Logo
Branding and Promotion on the AONL Mobile App
Promotional items can be placed on every table (at the sponsor's expense)*
Note: Sponsor is responsible for shipping items to event, coordinating set up of items and responsible for taking any left over items after the event.
Additionally, sponsor may give brief remarks (up to one (1) minute). These remarks or talking points must be pre-scripted and approved by AONL with a focus on your company's commitment to nurses and the advancement of nursing leadership.