Special Matching Gift Challenge
Help Meet the Goal
$10,000 Dollar-for-Dollar Matching Gift Challenge
"I believe every nurse can be and is a leader. One thing we, as leaders need to do is to invest in the future of our profession. Nursing as an entire discipline has to advance science. The AONL Foundation with its focus on research is really important to be able to accomplish that.

Supporting the AONL Foundation is making an investment in a very successful and dedicated organization. It is investing in advancing nursing. You are making an investment in the future of nursing leadership."

Mary Ann Fuchs, DNP, RN, NEA-BC, FAAN, 2020 AONL Board President, Vice President of Patient Care and System CNE, Duke University Health System, Associate Dean of Clinical Affairs, Duke University School of Nursing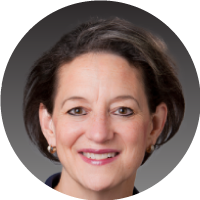 Dr. Mary Ann Fuchs and her husband, Dr. Herbert Fuchs, are challenging you to invest in the future of nursing leadership today. They will match every gift, dollar-for-dollar, up to $10,000 between now and the end of the year.
Achieving this challenge means that $20,000 will go toward supporting the work of the Foundation: research and education for nurse leaders.
Will you join us and give today?