COVID-19 Trend Data & the Impact on Nurses
[Sponsored] As we begin the second year of the COVID-19 global pandemic, our nation is seeing some signs of hope. Thanks in part to the continued rollout of vaccines, we are experiencing noted reductions in infections, hospitalizations, and mortality in many parts of the country.
However, the fight against the virus is far from over due to localized spikes and variants of the disease. It has also taken a toll on nurses relative to health, wellbeing, and feelings of burnout. This article will also provide an overview of a recent AMN Healthcare survey that looked at the welfare of our frontline caregivers.
In addition to discussing these important trends, we will look at six nursing specialties projected to increase in demand as a result of the direct impact of the virus as well as the collateral effects.
Download white paper to learn more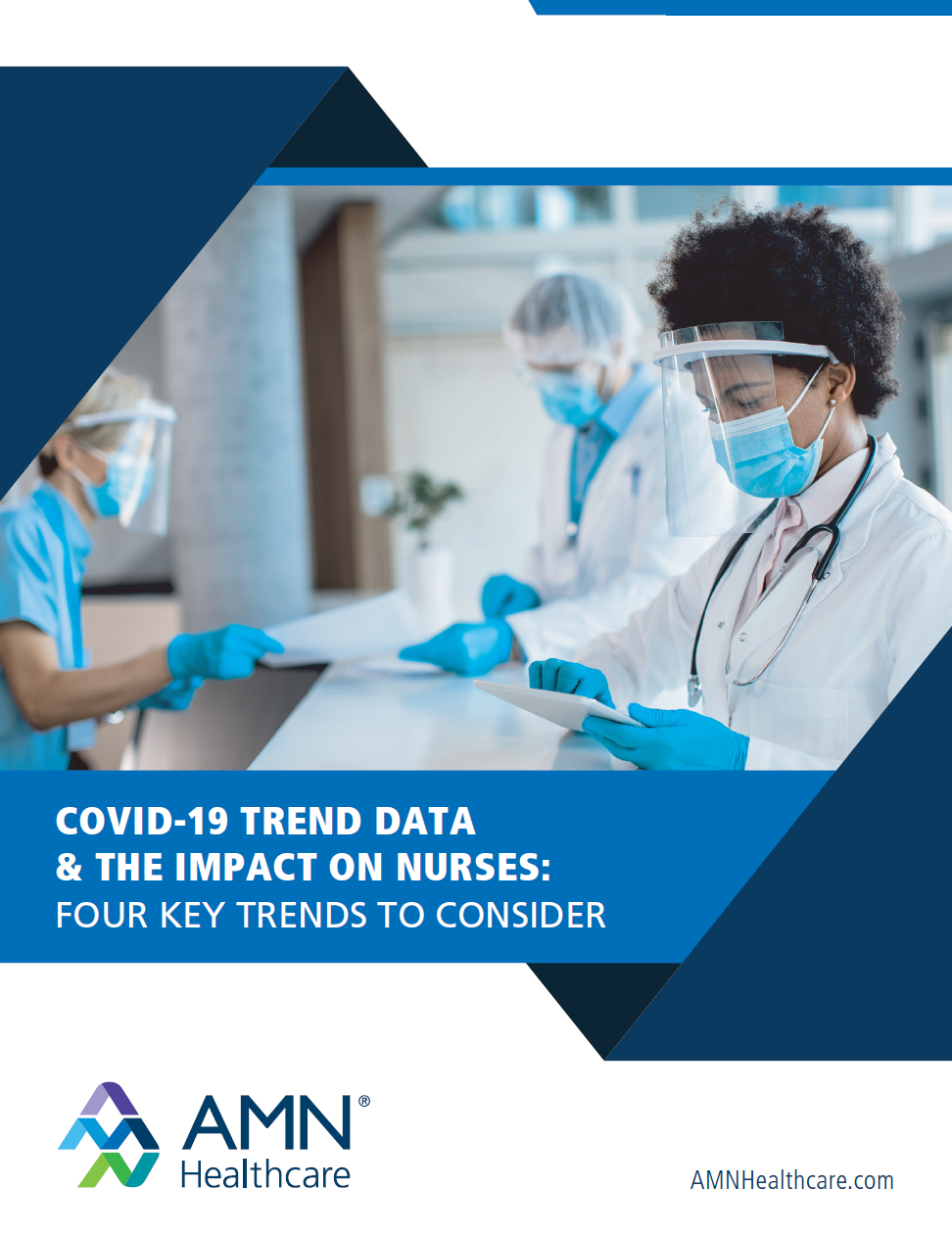 Sponsored By